Marathon Attends uWestFest 2017 Conference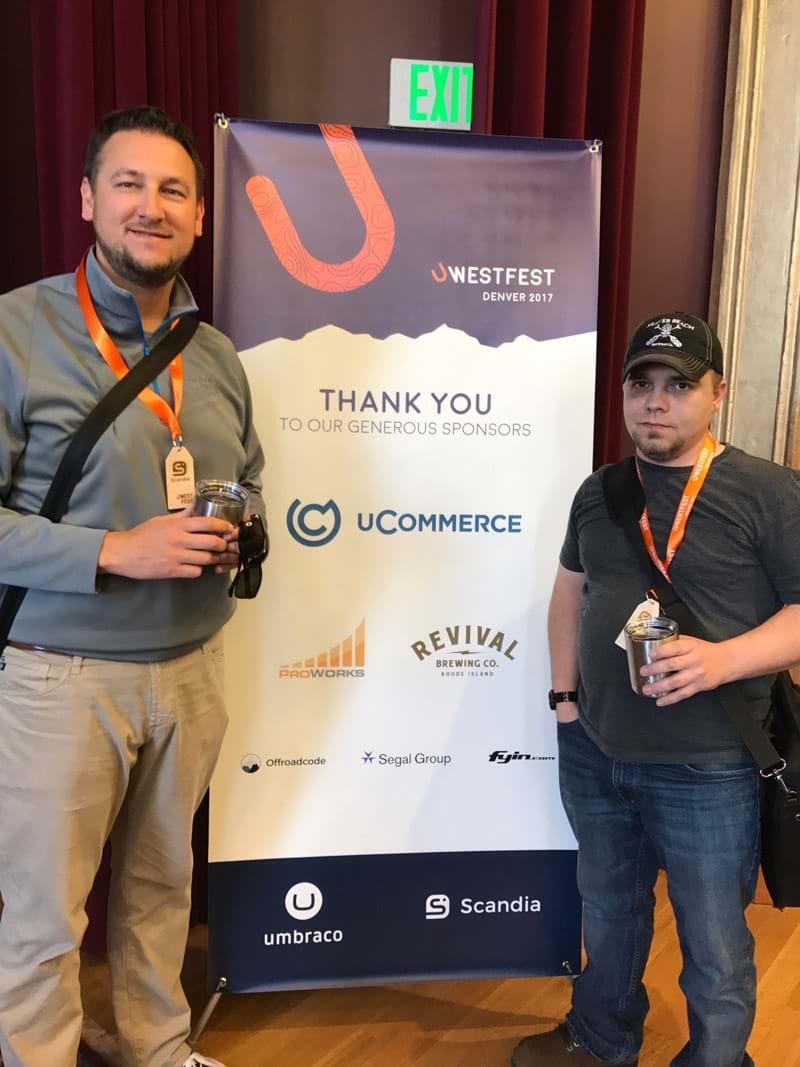 If you haven't heard of it, Umbraco is a fully featured, enterprise-level, open source content management system built on the ASP.NET framework. Marathon Consulting is an Umbraco Gold partner and we have been building websites and applications using this platform for over 4 years now. One of the main reasons we recommend the Umbraco CMS is because of its scalability to fit the needs of any size business and the extremely easy to use management interface.
This year myself and Jason Vickers - a Senior Developer at Marathon and Umbraco Master - were able to attend Umbraco's annual North American Conference, uWestFest 2017, in Denver Colorado. The Conference was a two day event March 16-17 and each day was filled with sessions ranging from ecommerce and efficiency to grid editors and progressive web applications. There were 100+ attendees at the conference including developers, project managers and Umbraco partners. Here is the recap of the trip!
uWestFest was held on the campus of the University of Denver in Colorado this year, and the timing could not have been more perfect, as the weather during the day averaged over 75 degrees!  Day 1 kicked off with a great keynote talk from Anders Sørensen, Umbraco's Partner Development Manager, who filled us in on what is new with Umbraco and what is in store for the future.   Søren Spelling-Lund, the founder of uCommerce, followed up that introduction with a very insightful talk that was titled, "5 Tips to Get There Faster with Umbraco". This presentation ended up being a pretty in-depth review of using the SOLID principles of programming.  Although I didn't practice these back in my development days, they were familiar from some of Marathon's Technology sessions. 
After a few more talks covering ecommerce, the benefits of Umbraco and why it is a better choice than WordPress, and a great discussion on the Umbraco Grid by Anders Johansen, we had a few minutes to chill at the Hyatt Place hotel, where all the "Umbracians" were staying.  Shortly after that most people headed Downtown to Mile High Spirits for Happy Hour to enjoy some Denver-distilled cocktails and corn hole.  After heading back to the hotel for what we thought would be an early evening, we were quickly roped into heading to a dive bar across the street for Karaoke night.  Jason and I were also lucky enough to witness the great Pete Duncanson getting the crowd to their feet by singing the classic "Sweet Caroline".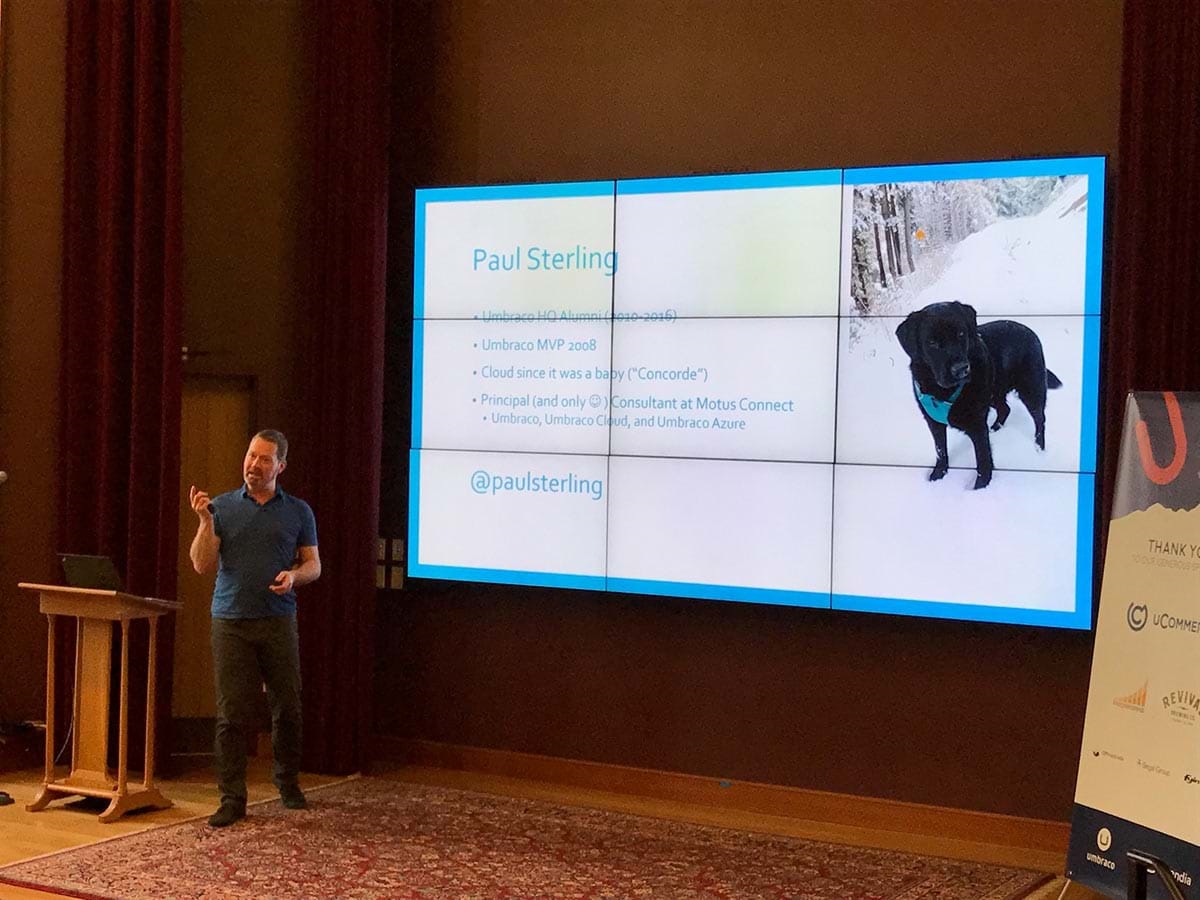 On day 2, thanks to an omission on the uWestFest website, our first talk was Paul Sterling's presentation on Best-Practices for the Umbraco Cloud.  Even though his talk was focused on the Umbraco Cloud, there were also some great tidbits for implementing standalone Umbraco sites within Azure, I found myself taking several snapshots of the screen and sending them to my team during this session to share this great info.  A session on the project for uWestFest website and a talk by Pete Duncanson on problem solving outside of the code was up next.  These were followed by a fun session on "Anti-Patterns - The Funniest and Craziest Things We've Seen from Inherited Sites."  A surprise highlight of that talk was after the speaker showed an example, someone from the audience actually raised their hand and apologized, as that was his code being showed on the screen!  The conference closed up with a heartfelt talk from Andrew Barta from Umbraco HQ on Change and the impact it has.  He beautifully laid out an analogy of his personal journey over the past few years to the current change climate at Umbraco.  It was the perfect way to end the conference, leaving us all inspired and ready to take on new challenges.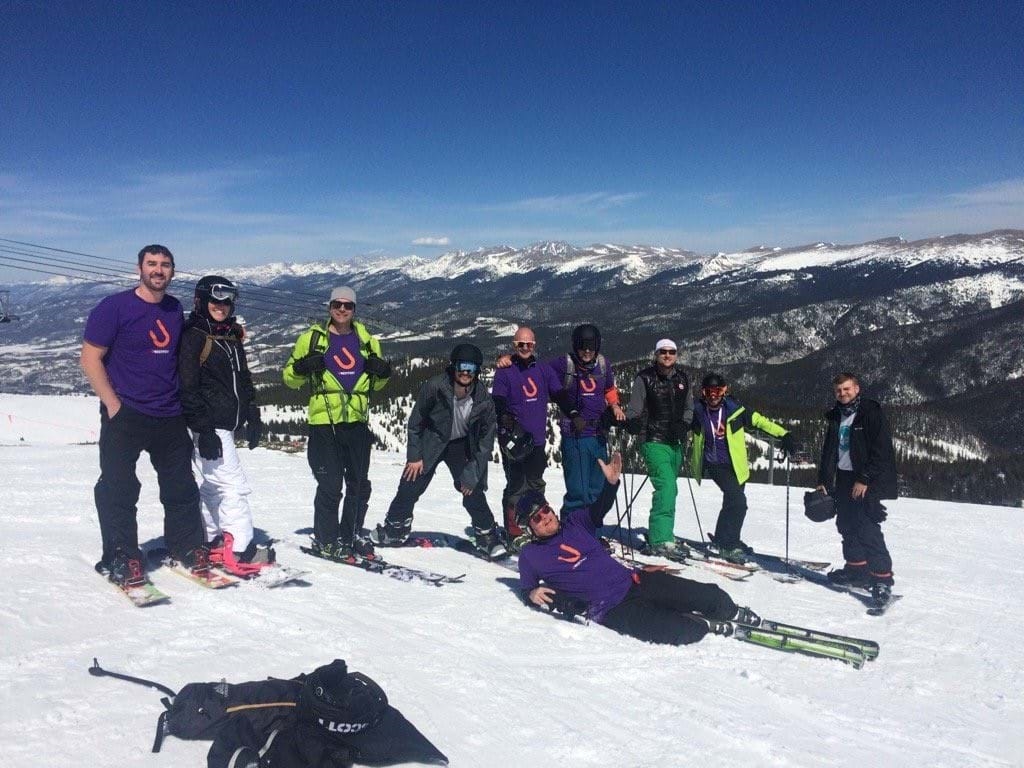 After the conference wrapped up, Jason and I were fortunate enough to be the guests of uCommerce and the good folks at FYIN.com for an extra day and couple of nights in Winter Park.  About 15 Umbracians headed out to the FYIN.com weekend palace to hang out and do some skiing & snowboarding.  And luckily, the perfect weather held out for us – 57 degrees and sunny with no ice or slush (at least not until late in the day). It was an east coast skier's dream!  We spent most of the day in the Parsenn Bowl, which starts at a breathtaking 12,000 feet above sea level!
Overall, uWestFest 2017 was an exciting and motivating experience.  The time spent with all of the other Umbraco partners and developers, as well as the team from Umbraco HQ was invaluable.  We also made a lot of new friends from around the world including the UK, Denmark, Brazil, and of course Denver.  We will definitely be back for uWestFest 2018, and are planning on attending the Codegarden Conference next year.