Marathon Q1 Milestone Anniversary 2020
We congratulate Matt Sargent on 10 amazing years at Marathon and thank him for all of his support and contributions. Here's to many more years of success!
Matt Sargent
Matt's path to becoming one of Marathon's senior business analysts and project managers is unique. When Matt arrived at Marathon's door in 2010, the national economy was struggling; and while we were able to sustain modest growth, it had not come previously through new hires. When Matt joined our team 10 years ago, he ushered in a new era of consultant growth.
The approach that Matt brought to his IT Advisory role has always been that of a system engineer; having acquired a degree in Computer Science, he was equal parts project manager, business analyst and solutions architect. This combination of skills was very uncommon for our Advisory Team, but one that we recognized as having great value, particularly on projects that required the consultant be adept at conversing with both the technical team and the business side of the house. Above all else, what really gets Matt excited is technology and his part in solving problems. As such, he has been an important contributor to the success of Marathon on multiple projects and with several clients. Most of Matt's career with Marathon has been spent as a lead consultant at one of our biggest clients, Stihl, Inc. While there, he has played a part in many of the technical milestones and innovations that have taken place over the past decade. With all of that going on, somehow Matt was able to find the time to be a lead analyst and project manager for Marathon with other clients such as: Virginia Beach Public Schools, LifeNet, Samuel I. White, Swimways, Newport News Waterworks, Taylor Made Diagnostics, the Commission on VASAP, and Birdsong Peanuts.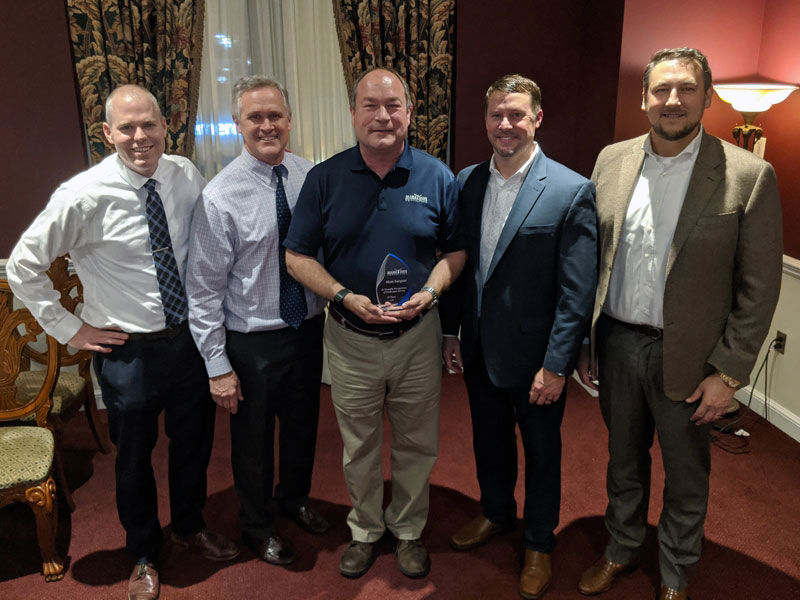 Wherever Matt has gone within the company, his passion for technology and natural leadership has made him a favorite with his fellow consultants and his clients. Internally, Matt has always shown a willingness to participate or even lead many of our Marathon technology sessions. When Marathon was looking to implement our Team Leadership position, Matt was one of the consultants who was looked upon to pioneer that important role within the company. All of this and more speaks to what has always resonated with Marathon and our people: an unwavering love of technology and client service.