Marathon Q3 Milestone Anniversary 2017
Scott Clevenger - 10 Years of Service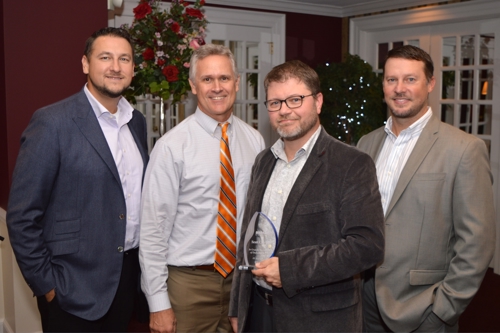 Scott holds a Bachelor of Science in Communications from Emerson College and has 20 years of experience designing and developing large complex, public facing websites. 
Scott joined Marathon as a web developer a year and a half into the launch of our successful IT Consultancy located in Virginia Beach, Virginia. With a versatile background in both graphic design and web development, Scott played a crucial role in the growth of Marathon's Digital Marketing team. 
His current role is as a Creative Solutions Architect and Team Lead, helping craft our Digital Marketing offerings. Scott continues to guide our vision by leading the Digital Marketing Team, meeting with clients, and assisting the Managing Partners with input and direction on where Digital Marketing is going.  
In Scott Clevenger, we have found a leader and a mentor, with a dedication to successful projects, organizational achievements, and company growth.  We feel very fortunate to have someone of his caliber and expertise on our team and look forward to our continued future successes together.