Partners in Technology Bringing Solutions to Public Transportation
Imagine this scene.
Early one morning in a suburban neighborhood outside of Grand Rapids, Michigan, a young man heads out to an important job interview. He is a little nervous, but excited because this could be the start of a new career. While he is waiting at the bus stop, he realizes that he doesn't know the balance on his transit pass. There is no way to check it and he begins to worry that he might be late for the interview.  
In 2017 Americans took 10.1 billion trips on public transportation, and situations like the one described above are a problem that can happen all too often. We are human, we are busy, and we forget things.
In this day and age of smartphone technology, managing a transportation pass should be easier than ever. The team at INIT, a world market leader in Intelligent Transportation Systems, thought so too. And in 2017, they set about to make it happen.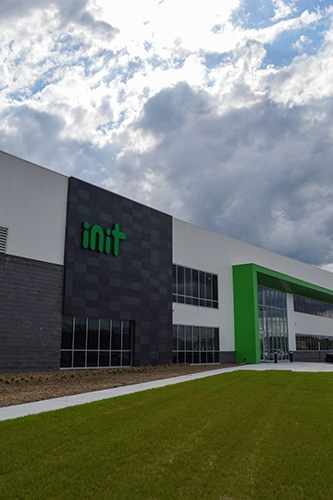 From their beautiful new headquarters office in Chesapeake, Virginia, INIT was looking to engage with a local technology consultant to assist with developing 2 web-based portal systems for public transit agencies. The first would be a portal system for the general public and the second would be for organizations to use to manage passes for their employees and members. Both systems would be accessible via desktop but developed with a focus on the user experience for mobile devices. Users would be able to create/login to their accounts from anywhere, add money to fare cards, purchase new cards, update their account details, and more.
INIT selected Marathon Consulting, a technology consulting firm headquartered in Virginia Beach, Virginia, to partner with them in this exciting new series of projects. They chose Marathon because of their well-known reputation for high-quality, on-time results, their depth of experience working with complex web applications, and their close physical proximity. Thus began a great success story of two local companies working together to provide better technical solutions for an all-too-common problem in the public transportation industry.
At present, INIT and Marathon are working on the new fare collection portal systems in cities across the country including Honolulu, Tampa, Grand Rapids, Portland, and Rhode Island. With several more cities on deck for release, this powerhouse team will be working hard to make life easy for young men headed to their first job interviews, busy moms with kids in tow, and grandparents on a budget.
The INIT and Marathon teams got together recently at the new INIT headquarters to celebrate this great partnership and toast to their future success. 
Want to know more?
Read the case studies from the Grand Rapids project and the Seattle project or talk to us!
Additional Photos