The Personal Touch – In-Person Meetings in a Virtual World
If it's not that important, send an email. If it's important but not mission critical, pick up the phone. If it's critically important to the success of your organization, go see someone." - Michael Massari, Caesars Entertainment's Senior Vice President of National Meetings and Events
As you confidently conclude the project kick-off meeting for which you've meticulously prepared, your client, with whom you have been working for several weeks now, frowns and takes a deep breath before saying, "Thank you for putting this together, but I think there may be some details we need to clear up before we get started. Let's set up a meeting for next week to discuss further." As she conveys this practiced response in a tone no less than neutral, she glances at one of her colleagues across the room, almost as if to imply "I told you so." He simply shrugs and slowly shakes his head. Meanwhile, as you hang up the phone, you smile and breathe a sigh of relief, celebrating what was, in your mind, a relatively successful presentation, completely unaware of the mood in a room hundreds of miles away.
The world has become a small place in recent years, thanks to the constant advancement in communications technology. Do you want to talk to a client halfway around the world? Pick up the phone and call, or better yet, let them sleep and send an email. In fact, many industries, consulting not least amongst them, are starting to think of shared office spaces as nonessential, a recently discovered obstacle to productivity, as is evident by the growing trend of remote work. Please be clear, this post is not meant to be an argument in opposition of remote work. We recognize the many benefits of remote and/or flexible working arrangements: improved work-life balance, flexible hours, flexible working locations, reduced distractions, to name just a few. Instead, we are examining professional relationships in which communication happens predominantly, or even entirely, through remote means, and we would like to make the case that going against this virtual trend, in these cases, may help to differentiate you from your competition and provide a better service to your clients.
"Why is an in-person conversation any better than a phone call? The answer you are expecting, and have heard before, is body language."
Unless working out of the same office, any communication with clients or colleagues will always be faster, more convenient, and, probably, less expensive if done over the phone instead of in-person. So is there any benefit to going out of your way to meet in-person when a phone call can be potentially just as effective? Given the title of this blog post, you can guess the answer. But why is an in-person conversation any better than a phone call? The answer you are expecting, and have heard before, is body language. Yes, body language is a critical part of communication and can connote a much wider range of nuance than just words and tonality alone. However, even more importantly, in this context, is the way in which in-person communication is more conducive to individuals asking for better meaning. If a particular aspect of a project or statement is unclear, it is much easier to ask clarifying questions in person than it is on the phone, where there is typically no visual aid. Back-and-forth dialog occurs more naturally in person due to the fact that non-verbal cues often convey understanding. Unfortunately, we had to learn this lesson the hard way.
Recently, Marathon won an RFP to begin work with a new client, headquartered out of state. We had zero face-to-face meetings after establishing this relationship, neither for introductions nor to discuss content, and from start to finish our consultants completed all subsequent meetings and progress reports either over the phone or through email. Throughout the execution of this project, there were several disagreements on what was covered within the original scope of the project, which resulted in increases in both time and cost compared to the original proposal. Although, by all accounts, the client was satisfied with the results, the consistently fluctuating requirement discussions amounted to a low trust factor with this particular client, who decided to take follow-on engagement opportunities elsewhere. Despite producing a successful end product, we acknowledged this opportunity as a partial failure.
It became clear, in retrospect, that the source of our difficulties did not originate from any technical inabilities to perform or understand the work, but rather we failed to fully comprehend the client's expectations, having never met them in person. Our ideas about what the client wanted did not align with what they were really asking for, and because we had not taken the time to establish a prior relationship with them, our follow up conversations did not have as much candor and clarity as what was ultimately needed. We knew that we needed to learn from this mistake going forward.
A few months later, Marathon began a new client engagement, which had similar beginnings to the last. Again, there were no initial kick-off meetings in person. In one particular phone call early on, which was not dissimilar from the fictional meeting illustrated at the beginning of this post, it became clear that Marathon did not understand this client's requirements, and many of our recommendations received pushback. Remembering our experience with the earlier client, we decided at that point that we needed to discuss the project in person, even if we had to cover the cost of travel ourselves. As a result, Marathon flew a project manager across the country to attend a series of on-site meetings and have lunch with the client's point of contact, and by doing so, the relationship instantly took a turn for the better. When you sit down with another person to enjoy a meal, you are no longer a voice in a box. You suddenly have a face, and a family, and interests outside of work. You're no longer seen as an anonymous entity hundreds of miles away whose sole purpose is to nickel and dime, but instead as a man or woman trying to deliver the best product in as little time as possible. During that lunch, and coupled with multiple follow-up meetings and an in-person workshop, we were able to convince the client of our original recommendations because we were able to more clearly explain the reasoning behind them, and we established personal relationships that we still maintain today.
"Meeting in person, shaking another person's hand and looking her in the eye, builds trust, understanding, and a sense of shared mission."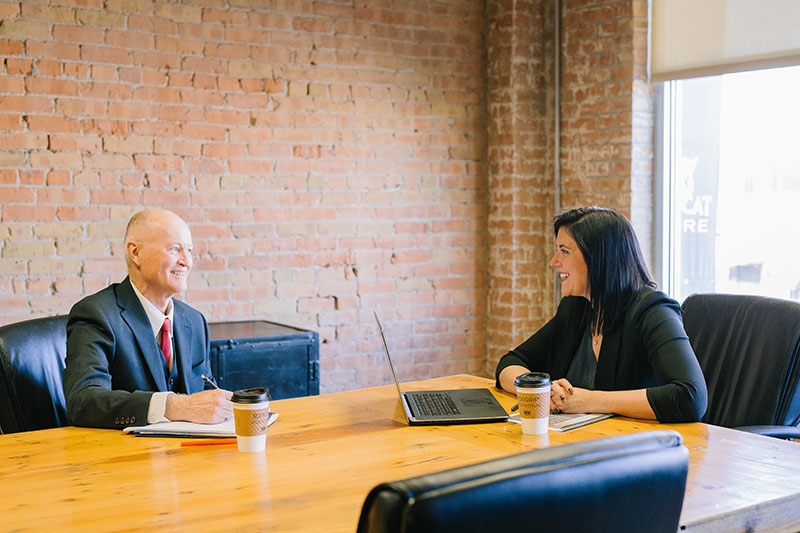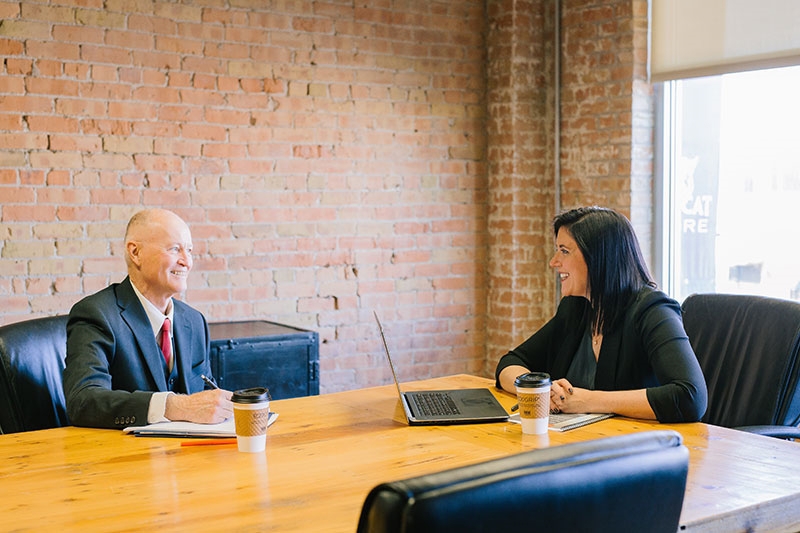 So, between the two examples presented here, why did one project succeed while the other was a relative failure? Of course, these were two separate clients, each having their own unique challenges and stakeholders, so we recognize that they do not present a direct comparison. However, we fully embrace the fact that our insistence to meet the latter client in person directly enabled our success, while our neglect to do so with the former extinguished any possibilities for future work. This is because meeting in person, shaking another person's hand and looking her in the eye, builds trust, understanding, and a sense of shared mission. To invoke a cliché, human beings are social creatures, and socialization can be used as a form of persuasion if you find it difficult to convey a message or convince someone of your position over the phone. With that said, the two takeaways are as follows:
If you have a virtual client, meet them in person at kick-off and milestones. The benefit of an established or renewed personal relationship outweighs the expense of travel.
If you meet with a client, do so over food. Food improves attitude and leads to friendlier interactions, and studies have shown that ordering the same meal as someone else builds trust.
Finally, although these examples focus on the importance of in-person meetings for client relationships, extending this principle to colleagues, friends, or any other type of relationship also applies. If you work remotely, make sure to take frequent opportunities to meet those you work with in person, in order to apply that personal touch and to remind them, every once in a while, that you are more than a voice in a box.