An Executive Panel with Andrew Rose and Jim McCullen
What is the leadership of your company thinking about the future of data and the role you will play?  To help give some insight into that question we have asked a few of our friends on the show for an executive panel in episode 54.  Andrew Rose is the CEO of Compare.com and Jim McCullen is the VP of IT for Century Distribution. We ask them about what they're looking for in IT staff, how they go about hiring, what they think of social media, and moving to the cloud.  They give their thoughts on what makes a great member of the team and so I hope you will give today's episode a listen.
I am also interested to know your thoughts on the exchange.  Did what Andrew and Jim say resonate with you?  How have you tried to straddle both the technical and the business learning?  Let us know in the comments below.
Listen to Learn…
The one social media platform you have to utlize in order to get the job you want
Why you have to think about yourself as a brand
Why you aren't getting as many training opportunities as you should
Why focusing your resume on just the tech is missing the big picture
The importance of the value proposition between you and your boss
The challenges with moving to the cloud
What data professionals MUST know in order to succeed
The one thing these executives want you to do TODAY
Our Guests
Jim McCullen
Jim is the Vice President of Century Distribution Systems and the author of Control Your Day: A New Approach to Email Management Using Microsoft Outlook and Getting Things Done. He's done everything from development and databases and now leads the IT team for Century.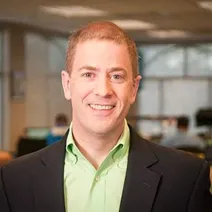 Andrew Rose
Andrew Rose is the CEO of Compare.com, an auto insurance comparison tool. Andrew is also an active volunteer for FIRST LEGO League (FLL) in Virginia and DC for the past 14 years. FLL is a robotics competition for elementary and middle school students which makes use of the LEGO Mindstorms system. Andrew is a graduate of Virginia Tech and the Darden School of Business at the University of Virginia.
It's really trying to take an interest in the business side as much as possible. I can't stress how valuable and how important that is. The technical teams that we have here, the staff members that do really take an interest in the business side are so much more successful because they can blend those two.
Meet the Hosts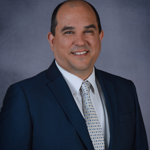 Carlos Chacon
With more than 10 years of working with SQL Server, Carlos helps businesses ensure their SQL Server environments meet their users' expectations. He can provide insights on performance, migrations, and disaster recovery. He is also active in the SQL Server community and regularly speaks at user group meetings and conferences. He helps support the free database monitoring tool found at databasehealth.com and provides training through SQL Trail events.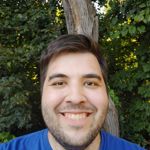 Eugene Meidinger
Eugene works as an independent BI consultant and Pluralsight author, specializing in Power BI and the Azure Data Platform. He has been working with data for over 8 years and speaks regularly at user groups and conferences. He also helps run the GroupBy online conference.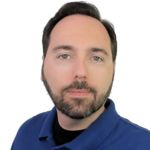 Kevin Feasel
Kevin is a Microsoft Data Platform MVP and proprietor of Catallaxy Services, LLC, where he specializes in T-SQL development, machine learning, and pulling rabbits out of hats on demand. He is the lead contributor to Curated SQL, president of the Triangle Area SQL Server Users Group, and author of the books PolyBase Revealed (Apress, 2020) and Finding Ghosts in Your Data: Anomaly Detection Techniques with Examples in Python (Apress, 2022). A resident of Durham, North Carolina, he can be found cycling the trails along the triangle whenever the weather's nice enough.
Want to Submit Some Feedback?
Did we miss something or not quite get it right? Want to be a guest or suggest a guest/topic for the podcast?