Artificial Intelligence
"Why should I care about this episode?" I know many of you are going to ask that question. Artificial Intelligence is getting lots of buzz and in this episode we invite Hope Foley from Microsoft to discuss why and how AI is relevant to those in the data platform community. We get a little help from Kevin Feasel as we try to connect the dots between all the hype and how this can and will affect you in the future. Did we do a good job? Let us know and contribute to the conversation.
Episode Quotes
"There really are so many different avenues to go down with the AI and the machine learning pieces. There is so many different avenues to bring it to the data, which is really intriguing."
"It's just interesting and new challenges to face. Your job might be a little bit different and you need to stay on top of things skills-wise. Everybody in tech has to."
"There are way to implement machine learning and AI-type functionality right inside newer versions of SQL Server, so I would say it's probably a lot of kind of self-reflection of the team and the skill-sets."
"It really depends where your passion lies, where your interest lies. There probably is an avenue to explore wherever that roads leads."
Listen to Learn
00:38     Intro to the guest and team
01:38     Compañero Shout-Outs
03:29     What Have I Learned
04:23     SQL Server in the News
07:42     Intro to the topic
09:43     When will it be relatable to us? Should we be worried? How can we implement AI?
12:14     A jumping off point for getting into some AI – cognitive services
14:32     The 'why' of cognitive services
18:06     Artificial intelligence implementations in Power BI
19:30     The team's feelings on AI implementations in Power BI
21:25     AI isn't going to be writing your reports for you anytime soon
22:19     How to help your organization understand what AI really is at this point
24:29     Integrating Python into SQL Server is a great start into artificial intelligence
25:56     AI vs ML vs data science
28:54     What about the technologies already baked into SQL Server?
30:25     Good places to get started: of course, it depends
31:21     Last thoughts on the stats side and Microsoft's AI School
33:42     SQL Family Questions
39:41     Closing Thoughts
Credits
"Happy Rock" for What Have I Learned by https://www.bensound.com
Music for SQL Server in the News by Mansardian
Our Guest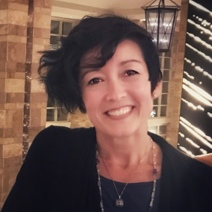 Hope Foley
Hope Foley, a former Data Platform MVP, has worked across many industries as a DBA and Business Intelligence consultant.  She joined the team at Microsoft and is now a Data & AI Technology Solutions Professional working with Enterprise customers and now focuses on the education sector.  Hope is an active member in the SQL Server and PASS communities speaking at events and organizing the SQLSaturday event in Indianapolis.
Meet the Hosts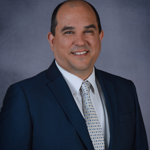 Carlos Chacon
With more than 10 years of working with SQL Server, Carlos helps businesses ensure their SQL Server environments meet their users' expectations. He can provide insights on performance, migrations, and disaster recovery. He is also active in the SQL Server community and regularly speaks at user group meetings and conferences. He helps support the free database monitoring tool found at databasehealth.com and provides training through SQL Trail events.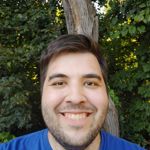 Eugene Meidinger
Eugene works as an independent BI consultant and Pluralsight author, specializing in Power BI and the Azure Data Platform. He has been working with data for over 8 years and speaks regularly at user groups and conferences. He also helps run the GroupBy online conference.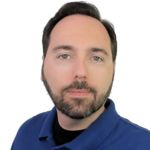 Kevin Feasel
Kevin is a Microsoft Data Platform MVP and proprietor of Catallaxy Services, LLC, where he specializes in T-SQL development, machine learning, and pulling rabbits out of hats on demand. He is the lead contributor to Curated SQL, president of the Triangle Area SQL Server Users Group, and author of the books PolyBase Revealed (Apress, 2020) and Finding Ghosts in Your Data: Anomaly Detection Techniques with Examples in Python (Apress, 2022). A resident of Durham, North Carolina, he can be found cycling the trails along the triangle whenever the weather's nice enough.
Want to Submit Some Feedback?
Did we miss something or not quite get it right? Want to be a guest or suggest a guest/topic for the podcast?