Ask me anything--Cortana Intelligence Suite
Have you heard the buzz around the Cortana Intelligence Suite? It seems like it is all the rage these days and Microsoft is coming out with lots of new features in this space. In Episode 62, Steve and I interview Melissa Coates, AKA "SQLChick". We chat about the history of Cortana, about the tools it encompasses, and why you might implement parts of the suite in your organization.
Listen to Learn
Which tools are officially part of the Cortana Intelligence Suite (there are almost a dozen!)
The history of Cortana, from Halo all the way to the digital assistant
The tools you need to get started
How to use the Cortana Gallery to jump-start your data project
Why predictive analytics is a hot trend that's only going to grow
The skills you should cultivate if you want to implement Cortana
If Cortana will replace traditional data warehousing and best practices
Our Guest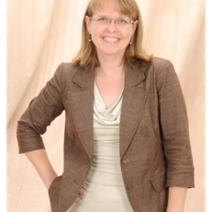 Melissa Coates
Melissa Coates is a Solution Architect with BlueGranite, a consulting company that specializes in several areas including data warehousing, big data, enterprise reporting, business intelligence and advanced analytics. She's also a regular PASS speaker on topics like PowerBI and Cortana Intelligence Suite. and On her blog, Melissa writes about all things data intelligence. Connect with her on Twitter or LinkedIn.
So a DBA that's fluent in scripting will likely do really well with a service like Azure Data Factory, which is JSON-based. Even for deployments from say dev through production using the ARM or the Azure Resource Manager templates, which are also JSON-based, will really probably benefit from a DBA-type being involved.
Meet the Hosts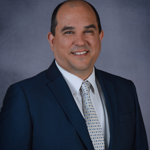 Carlos Chacon
With more than 10 years of working with SQL Server, Carlos helps businesses ensure their SQL Server environments meet their users' expectations. He can provide insights on performance, migrations, and disaster recovery. He is also active in the SQL Server community and regularly speaks at user group meetings and conferences. He helps support the free database monitoring tool found at databasehealth.com and provides training through SQL Trail events.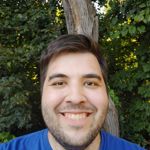 Eugene Meidinger
Eugene works as an independent BI consultant and Pluralsight author, specializing in Power BI and the Azure Data Platform. He has been working with data for over 8 years and speaks regularly at user groups and conferences. He also helps run the GroupBy online conference.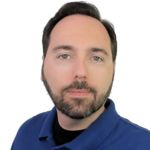 Kevin Feasel
Kevin is a Microsoft Data Platform MVP and proprietor of Catallaxy Services, LLC, where he specializes in T-SQL development, machine learning, and pulling rabbits out of hats on demand. He is the lead contributor to Curated SQL, president of the Triangle Area SQL Server Users Group, and author of the books PolyBase Revealed (Apress, 2020) and Finding Ghosts in Your Data: Anomaly Detection Techniques with Examples in Python (Apress, 2022). A resident of Durham, North Carolina, he can be found cycling the trails along the triangle whenever the weather's nice enough.
Want to Submit Some Feedback?
Did we miss something or not quite get it right? Want to be a guest or suggest a guest/topic for the podcast?