Azure SQL Database Managed Instance
Platform as a service has finally arrived to Microsoft's Azure offering.  With the release of Azure SQL Database Managed Instances–quite the mouthful–there is now an option to explore database services without missing all the functionality we didn't have with Azure SQL Database.  We are joined by Javier Villegas to discuss his experiences with Managed Instances and why we think this will be one service more organizations will want to start adopting.
Episode Quotes
"It's near 100% compatible with your on-prem version of SQL Server. That means that the migration process is quite simple."
"You can have, let's say 10 databases and do JOINs with the tables on different databases, as you do in on-prem."
"Connectivity is one of the main differences with the Azure SQL DB and Managed Instance. It was conceived differently. Consider it an extension of your data center."
Listen to Learn
00:40     Intro
01:12     Compañero Shout-Outs
01:52     SQL Data Partners news
02:20     Intro to the guest and topic
03:47     What is Managed Instance?
06:49     Managed Instance is nearly 100% compatible with your on-prem SQL Server.
10:06     The difficulty of doing cross-database queries
11:45     Eugene was very excited about the newest announcements
15:53     How Javier got involved with Managed Instance
17:46     Is it a problem if your database and your application are in different data centers?
20:08     You can't deploy everything all together – your Managed Instance has to be isolated
21:31     The components of the pricing of Managed Instance
23:08     Allocating vCores to your Managed Instances
24:56     How long is this going to take?
27:44     Options in the cloud for the other services you were using on-prem
30:55     Things that are obsolete with Managed Instance
33:12     SQL Family Questions
37:24     Closing Thoughts
Our Guest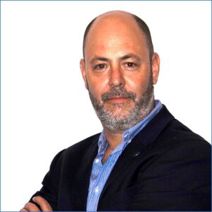 Javier Villegas
Javier Villegas is a Database Administrator Manager for Mediterranean Shipping Company. Javier has more than 18 years working with SQL Server on every version from 6.5 to SQL Server 2019, Including SQL Azure Database and SQL Azure Managed Instance. His specialization is Administration, Performance Tuning and High Availability.
He is a Microsoft MVP in Data Platform.
Javier is a frequent speaker in conferences and events such as SQL Saturday , PASS Virtual Groups, 24 Hours SQL PASS , NetConf, GroupBy and DataPlatformGeeks.
Meet the Hosts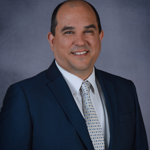 Carlos Chacon
With more than 10 years of working with SQL Server, Carlos helps businesses ensure their SQL Server environments meet their users' expectations. He can provide insights on performance, migrations, and disaster recovery. He is also active in the SQL Server community and regularly speaks at user group meetings and conferences. He helps support the free database monitoring tool found at databasehealth.com and provides training through SQL Trail events.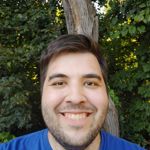 Eugene Meidinger
Eugene works as an independent BI consultant and Pluralsight author, specializing in Power BI and the Azure Data Platform. He has been working with data for over 8 years and speaks regularly at user groups and conferences. He also helps run the GroupBy online conference.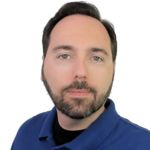 Kevin Feasel
Kevin is a Microsoft Data Platform MVP and proprietor of Catallaxy Services, LLC, where he specializes in T-SQL development, machine learning, and pulling rabbits out of hats on demand. He is the lead contributor to Curated SQL, president of the Triangle Area SQL Server Users Group, and author of the books PolyBase Revealed (Apress, 2020) and Finding Ghosts in Your Data: Anomaly Detection Techniques with Examples in Python (Apress, 2022). A resident of Durham, North Carolina, he can be found cycling the trails along the triangle whenever the weather's nice enough.
Want to Submit Some Feedback?
Did we miss something or not quite get it right? Want to be a guest or suggest a guest/topic for the podcast?