BI for the Little Guy
Data analytics is all anyone seems to talk about anymore.  We've even caught the bug at SQL Data Partners and have started working with data platform MVP César Oviedo from Costa Rica.  César has been helping us on some projects and we thought it was time we introduced him to everyone.  On the Spanish front, he has been very busy putting out YouTube videos and publishing content for BI LATAM (Latin America).  We invite him on the show to introduce himself and our conversation turns to the idea of BI for the little guy–smaller organizations that need to take advantage of analytics and how the ecosystem is changing to support them.
We are happy to introduce César to you and know you will enjoy hearing from in this episode and future episodes.
Episode Quotes
"The problem that business intelligence has had in the past is the thinking… Ok, the BI is for Enterprise. The BI is for huge companies."
"Again a small or medium or huge company needs an architecture behind to support all your solution."
"Another piece that is rally fancy today is data science… Everybody is trying to understand and talk about data science."
"I think the days of the DBA who's only responsibility is backups have come and gone."
Listen to Learn
00:30 A little background on César
02:00 General view of today's topic – Business Intelligence
02:52 Companero Shoutouts
03:59 Announcements about the Companero Conference
06:44 Microsoft released updated drivers for PHP to connect to new SQL Server
08:41 SQL Server 2017 – High availability support for SSRS
10:46 Why should small and medium organizations care about business intelligence?
14:14 What are the available options that you can take advantage of some business intelligence?
17:25 Tips or suggestions on PowerBI
21:12 Other things to look at when implemnting business intelligence: data warehouse, data lake etc.
23:51 About analytics and data
Our Guest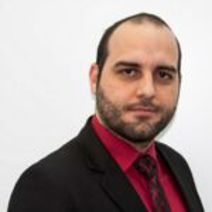 César Oviedo
César Oviedo is a Data Platform MVP with more than 15 years of experience working in multidisciplinary projects running roles such as Scrum Master, Project Manager, BI Developer and DB Administrator. With experience leading teams and projects with more than 30 members. Currently focused on Data Science and Big Data platforms. Community Manager at "Business Intelligence LATAM" (BI PASS Chapter Leader for Costa Rica and PowerBI User Community), international speaker and trainer for Data and Cloud technologies.
Meet the Hosts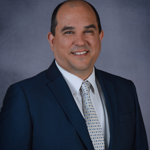 Carlos Chacon
With more than 10 years of working with SQL Server, Carlos helps businesses ensure their SQL Server environments meet their users' expectations. He can provide insights on performance, migrations, and disaster recovery. He is also active in the SQL Server community and regularly speaks at user group meetings and conferences. He helps support the free database monitoring tool found at databasehealth.com and provides training through SQL Trail events.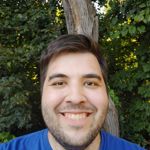 Eugene Meidinger
Eugene works as an independent BI consultant and Pluralsight author, specializing in Power BI and the Azure Data Platform. He has been working with data for over 8 years and speaks regularly at user groups and conferences. He also helps run the GroupBy online conference.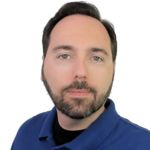 Kevin Feasel
Kevin is a Microsoft Data Platform MVP and proprietor of Catallaxy Services, LLC, where he specializes in T-SQL development, machine learning, and pulling rabbits out of hats on demand. He is the lead contributor to Curated SQL, president of the Triangle Area SQL Server Users Group, and author of the books PolyBase Revealed (Apress, 2020) and Finding Ghosts in Your Data: Anomaly Detection Techniques with Examples in Python (Apress, 2022). A resident of Durham, North Carolina, he can be found cycling the trails along the triangle whenever the weather's nice enough.
Want to Submit Some Feedback?
Did we miss something or not quite get it right? Want to be a guest or suggest a guest/topic for the podcast?