Custom Visuals
The number one reason organizations choose Power BI is the ability to visualize data; however, even with all the immediate choices, many report developers desire to create custom visualizations. In this episode, we chat about custom visualizations for Power BI: how to get them, how to pick them, and when (if ever) you would consider building your own. Have a favorite custom visualization you have used? Let us know!
Episode Quotes
"My rule of thumb, if it's circular, avoid it. Half-circles, half avoid."
"Most visuals ought to be easily apparent for somebody who has never seen the visual before."
"I think for anything that's a generic need, I definitely wouldn't do it unless you're prepared to now have some sort of open source project or some similar level of effort."
"You're just going to have a better time if you try to stay in the lane and use whatever functionality's built in and only start to go outside of that whenever you have a clear and present need."
Listen to Learn
00:41     Intro to the team & topic
01:15     Compañero Shout-Outs
02:28     SQL Server in the News
03:33     Announcement of future Season 3 of the podcast
04:12     Where you get your visuals and a touch on the security
06:28     Why you might want to use custom visualizations
08:07     What makes a good visual – Kevin says no circles
11:24     Thoughts on good KPI matrixes or layouts
13:55     The line between needing training and understanding a visual out of the box
15:31     Think about your end user before you settle on a visual
17:43     Customizing your own visuals is different from putting your own theme on a report
19:21     You can deploy custom visuals throughout your organization – check out Charticulator
21:06     Under what circumstances would you create your own custom visual?
24:30     What should you do about security with custom visuals?
25:59     Last pieces of advice from the team
28:04     Team contact information
Credits
Music for SQL Server in the News by Mansardian
Meet the Hosts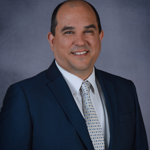 Carlos Chacon
With more than 10 years of working with SQL Server, Carlos helps businesses ensure their SQL Server environments meet their users' expectations. He can provide insights on performance, migrations, and disaster recovery. He is also active in the SQL Server community and regularly speaks at user group meetings and conferences. He helps support the free database monitoring tool found at databasehealth.com and provides training through SQL Trail events.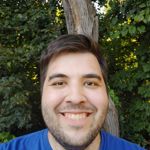 Eugene Meidinger
Eugene works as an independent BI consultant and Pluralsight author, specializing in Power BI and the Azure Data Platform. He has been working with data for over 8 years and speaks regularly at user groups and conferences. He also helps run the GroupBy online conference.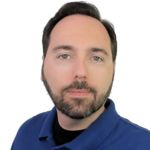 Kevin Feasel
Kevin is a Microsoft Data Platform MVP and proprietor of Catallaxy Services, LLC, where he specializes in T-SQL development, machine learning, and pulling rabbits out of hats on demand. He is the lead contributor to Curated SQL, president of the Triangle Area SQL Server Users Group, and author of the books PolyBase Revealed (Apress, 2020) and Finding Ghosts in Your Data: Anomaly Detection Techniques with Examples in Python (Apress, 2022). A resident of Durham, North Carolina, he can be found cycling the trails along the triangle whenever the weather's nice enough.
Want to Submit Some Feedback?
Did we miss something or not quite get it right? Want to be a guest or suggest a guest/topic for the podcast?