Database Design
After 170 episodes, we bring Louis Davidson back to talk about database design and get his thoughts on how we can get better at planning for our data.
Listen to Learn
00:38     Intro to the guest & team
02:20     Compañero Shout-Outs
03:52     Does normalization still play a role in today's databases?
07:04     Know what data you want and what you're going to do with it
09:30     Avoiding pain points with good database modeling
14:22     Think ahead, like chess, for possible future data needs
16:19     Getting stuck with a bad schema
20:13     Every pattern has value and use if you use it correctly
21:14     Tactics to employ in your modeling
23:15     Naming conventions are a good place to start
26:24     If you don't have a standard already…
29:43     Bitwise operations? You're doing it wrong.
31:31     Use the right tool for the right thing
32:18     Kevin gets math nerdy
35:00     SQL Family Questions
45:45     Closing Thoughts
Our Guest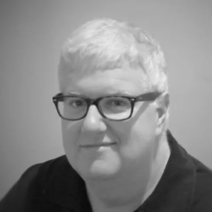 Louis Davidson
I have been in the IT industry for more than 18 years as a corporate database developer, architect, as well as serving on the permanent unofficial committee to make sure the Internet still works. The majority of my experience has been with Microsoft SQL Server, in every version that has been released since 4.21a. Currently I am a senior data architect for the Christian Broadcasting Network in Virginia Beach, Virginia. I actually reside in Nashville, Tennessee, sometimes supporting our call center there.
I have a bachelor's degree in computer science from the University of Tennessee at Chattanooga, with a minor in mathematics. I have been volunteering with the Professional Association for SQL Server (PASS) for way over 10 years now. I have spoke at most of the PASS conferences, and a large number of SQL Saturday events.
In October 2004, I was awarded the Most Valuable Professional (MVP) award for SQL Server by Microsoft, an honor I am very proud to have been given and have so far continued to receive. In my "free" time, I write articles for my blog on SQLBlog.com, and write a blog on Simple-Talk's website that is themed to What Counts For A DBA, and speak at SQL Saturday events. I also slept in one weekend, and I didn't hate it.
I have written a book on database design for each of the last five major releases of Microsoft SQL Server, and am (always) starting to gather information about the next version of SQL Server as information starts to come out. I also wrote a co-book with Tim Ford called Performance Tuning with SQL Server Dynamic Management Views that I am very proud of, but it was the most difficult project I ever worked on.
Normalization matters even for databases that aren't relational.
Meet the Hosts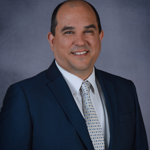 Carlos Chacon
With more than 10 years of working with SQL Server, Carlos helps businesses ensure their SQL Server environments meet their users' expectations. He can provide insights on performance, migrations, and disaster recovery. He is also active in the SQL Server community and regularly speaks at user group meetings and conferences. He helps support the free database monitoring tool found at databasehealth.com and provides training through SQL Trail events.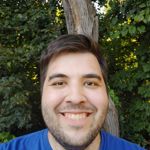 Eugene Meidinger
Eugene works as an independent BI consultant and Pluralsight author, specializing in Power BI and the Azure Data Platform. He has been working with data for over 8 years and speaks regularly at user groups and conferences. He also helps run the GroupBy online conference.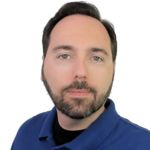 Kevin Feasel
Kevin is a Microsoft Data Platform MVP and proprietor of Catallaxy Services, LLC, where he specializes in T-SQL development, machine learning, and pulling rabbits out of hats on demand. He is the lead contributor to Curated SQL, president of the Triangle Area SQL Server Users Group, and author of the books PolyBase Revealed (Apress, 2020) and Finding Ghosts in Your Data: Anomaly Detection Techniques with Examples in Python (Apress, 2022). A resident of Durham, North Carolina, he can be found cycling the trails along the triangle whenever the weather's nice enough.
Want to Submit Some Feedback?
Did we miss something or not quite get it right? Want to be a guest or suggest a guest/topic for the podcast?