DBA Tools
We all want an easy button.  It is human nature.  We heard quite a bit about how easy PowerShell will make everything, but for those of us who aren't programmers, it can be a bit intimidating to get started.  Luckily for us, we have what is shaping up to be the closest thing to an easy button for DBAs I have found for PowerShell tools from the folks at dbatools.io.  We invite some of the team to chat with us about their tool, how they got started and the types of problems they are looking to solve.
In this episode, Chrissy will be talking about how DBA Tools started from just being a simple migration tool until it became a useful tool solving various SQL related issues.  The team will discuss the other various situations where DBA Tools can really be helpful and how they manage contributions from over 30 people which leads us to talk about GitHub, the open source community, and their experiences in updating versions of DBA Tools and how they encourage contributors in the project.
Chrissy, Rob, Constantine, and Aaron were super excited to talk with us and we loved their energy and think you will enjoy this episode.
Episode Quotes
"The features that are now inside of DBA tools, honestly, I would describe them as really awesome." – Constantine
"I promised you this is the best code ever used and that you will ever have." – Aaron
"It is important to us that people do feel welcomed and that their codes gets merged in." – Chrissy
Listen to Learn
The tools the dbatools team has put together
How the team goes about deciding what gets into the code
Examples of how this makes PowerShell more accessible
The challenges of having a community tool
Our Guest
Chrissy LeMaire
Chrissy describes herself as a Cajun living in Belgium and a SQL Server DBA and PowerShell MVP with nearly 20 years of experience.  She is also the colead for the SQL PASS PowerShell Virtual Chapter and lead for the Belgian PowerShell User Group.  A fan of Linux and Open Source since I was first introduced them back in the 90's, right around the time I moved to California to work in tech and has worked with PowerShell since 2005.
Meet the Hosts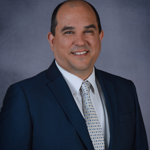 Carlos Chacon
With more than 10 years of working with SQL Server, Carlos helps businesses ensure their SQL Server environments meet their users' expectations. He can provide insights on performance, migrations, and disaster recovery. He is also active in the SQL Server community and regularly speaks at user group meetings and conferences. He helps support the free database monitoring tool found at databasehealth.com and provides training through SQL Trail events.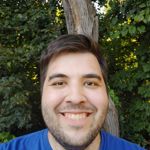 Eugene Meidinger
Eugene works as an independent BI consultant and Pluralsight author, specializing in Power BI and the Azure Data Platform. He has been working with data for over 8 years and speaks regularly at user groups and conferences. He also helps run the GroupBy online conference.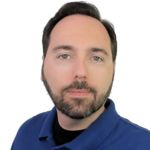 Kevin Feasel
Kevin is a Microsoft Data Platform MVP and proprietor of Catallaxy Services, LLC, where he specializes in T-SQL development, machine learning, and pulling rabbits out of hats on demand. He is the lead contributor to Curated SQL, president of the Triangle Area SQL Server Users Group, and author of the books PolyBase Revealed (Apress, 2020) and Finding Ghosts in Your Data: Anomaly Detection Techniques with Examples in Python (Apress, 2022). A resident of Durham, North Carolina, he can be found cycling the trails along the triangle whenever the weather's nice enough.
Want to Submit Some Feedback?
Did we miss something or not quite get it right? Want to be a guest or suggest a guest/topic for the podcast?