DBATools in a Month of Lunches
Why write a book, when you already have a site full of documentation? In this episode we chat with Rob Sewell about his project to write a book, DBATools in a Month of Lunches. He gives us some insights on what the book is about, how it is different than documentation, and how the process of making the book available in pieces has helped the creative process.
Listen to Learn
00:38     Intro to the guest and topic
01:28     Compañero Shout-Outs
02:23     What Have I Learned
05:07     SQL Server in the News
07:36     DBATools Version One came out in June 2019
09:07     Why they decided to put together a book on DBATools
14:02     You can read this book (and more) as it is written!
17:22     Everyone's experience in book writing
18:50     Rob and Chrissy's approach to writing this book
20:55     How Carlos and Kevin approached writing their books
22:38     The book is written as a storyline for the reader
25:20     Writing a book around a community-driven tool
27:26     Getting 1.0 in place was a significant prerequisite to writing the book
28:53     Writing a book about your product can sometimes cause you to write new code
31:01     If you are into teaching in any way, read Instructional Design for Morals by Don Jones
32:42     Buck Woody's blog post called Learning Things Fast and some digression
34:43     Rob tells us a training story
38:08     Would Rob write another book? Also, come to SQLBits!
40:19     Presents from Manning! Discount code! Free eBooks!
42:03     SQL Family Questions
50:57     Closing Thoughts
Our Guest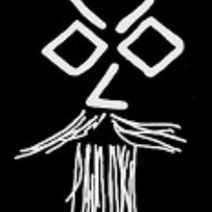 Rob Sewell
Rob is a SQL Server DBA with a passion for Powershell, Azure, Automation, & SQL (PaaS geddit?). He is an MVP & an officer for the PASS PowerShell VG & has spoken at, organized & volunteered at many events. He is a member of the committee that organizes Data in Devon & also the European PowerShell Conference. He is a proud supporter of the Data & PowerShell communities.
He relishes sharing & learning & can be found doing both via Twitter & his blog. He spends most of his time looking at a screen & loves to solve problems. He knows that looking at a screen so much is bad for him because his wife tells him so. Thus, you can find him on the cricket field in the summer or flying a drone in the winter.
He has a fabulous beard!
The way it works is it's kind of a story. We sort of think about what are you going to do as a DBA coming in.
Meet the Hosts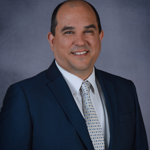 Carlos Chacon
With more than 10 years of working with SQL Server, Carlos helps businesses ensure their SQL Server environments meet their users' expectations. He can provide insights on performance, migrations, and disaster recovery. He is also active in the SQL Server community and regularly speaks at user group meetings and conferences. He helps support the free database monitoring tool found at databasehealth.com and provides training through SQL Trail events.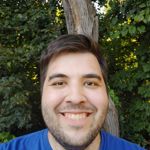 Eugene Meidinger
Eugene works as an independent BI consultant and Pluralsight author, specializing in Power BI and the Azure Data Platform. He has been working with data for over 8 years and speaks regularly at user groups and conferences. He also helps run the GroupBy online conference.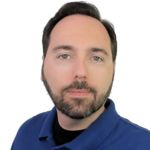 Kevin Feasel
Kevin is a Microsoft Data Platform MVP and proprietor of Catallaxy Services, LLC, where he specializes in T-SQL development, machine learning, and pulling rabbits out of hats on demand. He is the lead contributor to Curated SQL, president of the Triangle Area SQL Server Users Group, and author of the books PolyBase Revealed (Apress, 2020) and Finding Ghosts in Your Data: Anomaly Detection Techniques with Examples in Python (Apress, 2022). A resident of Durham, North Carolina, he can be found cycling the trails along the triangle whenever the weather's nice enough.
Want to Submit Some Feedback?
Did we miss something or not quite get it right? Want to be a guest or suggest a guest/topic for the podcast?