DevOps with Visual Studio
Episode Quotes
"It's not server-based, it's Database Project, so you're going to import your database and it will actually bring in all of your objects."
"The golden copy really should be in your Source Control, not in your production server."
"There will be challenges, but don't let that stop you from moving forward. The benefits outweigh the effort."
"It provides more transparency to the entire process."
Listen to Learn
00:39     Intro
01:31     Compañero Shout-Outs
01:58     Conference
03:24     SQL Server in the News
05:45     Intro to the guest and topic
06:22     Making changes in the environment with scripts is devops
08:27     Keep lookup data in Source Control and be logical with your scripts
11:48     Using the Community Edition of Visual Studio to do migrations in Source Control
13:04     How the DBA can get objects into Source Control and get their team on board
17:07     Security, database roles and groups
20:56     How this helps DBAs, whether or not they're "lone"
22:50     Branching and merging
25:53     Tom's deployment process
26:58     Does your code know which environment you're in?
29:57     Tom's process development
32:53     Ramp-up or starting time?
35:48     There is a partial script to pull your security out for you. Use it.
39:54     If all the machines in all of your environments have the same configuration, there are fewer errors
41:30     SQL Family Questions
45:35     Closing Thoughts
Credits
Music for SQL Server in the News by Mansardia
Our Guest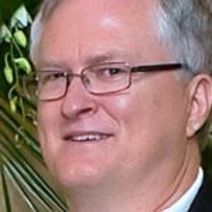 Tom Norman
In 1998, Tom changed his career focus to begin working with SQL Server. He has worked in all aspects of SQL Server including Administration, Database Development, BI and Reporting Services. He has worked in the Finance and Compliance industry. His experience has included International deployments. Tom is the Leader of the PASS Virtualization chapter and the past President of the Denver SQL Server User Group.
Meet the Hosts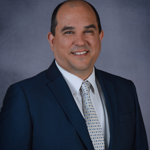 Carlos Chacon
With more than 10 years of working with SQL Server, Carlos helps businesses ensure their SQL Server environments meet their users' expectations. He can provide insights on performance, migrations, and disaster recovery. He is also active in the SQL Server community and regularly speaks at user group meetings and conferences. He helps support the free database monitoring tool found at databasehealth.com and provides training through SQL Trail events.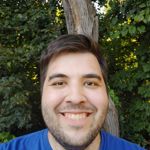 Eugene Meidinger
Eugene works as an independent BI consultant and Pluralsight author, specializing in Power BI and the Azure Data Platform. He has been working with data for over 8 years and speaks regularly at user groups and conferences. He also helps run the GroupBy online conference.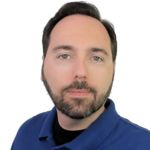 Kevin Feasel
Kevin is a Microsoft Data Platform MVP and proprietor of Catallaxy Services, LLC, where he specializes in T-SQL development, machine learning, and pulling rabbits out of hats on demand. He is the lead contributor to Curated SQL, president of the Triangle Area SQL Server Users Group, and author of the books PolyBase Revealed (Apress, 2020) and Finding Ghosts in Your Data: Anomaly Detection Techniques with Examples in Python (Apress, 2022). A resident of Durham, North Carolina, he can be found cycling the trails along the triangle whenever the weather's nice enough.
Want to Submit Some Feedback?
Did we miss something or not quite get it right? Want to be a guest or suggest a guest/topic for the podcast?