Do you use Analysis Services?
Those trained in SSAS may cringe a bit, but a curious thought entered my mind.  Many organizations start using data warehouse structure with fact and dimension tables, but never make it to the 'cube' state–actually using analysis services.  Admittedly, I don't use SSAS and the occasional reprocessing of a cube or dimension is about my only experience.  When Trey Johnson, our guest for this episode, wanted to chat about SSAS, I thought this would be interesting to get his perspective on using SSAS, the future of the service, and how PowerBI just might make it much more accessible.
SQL Trail Mix at Summit – register here to attend: https://www.eventbrite.com/e/sql-trail-mix-2018-tickets-51966152160
Episode Quotes
"I think there's thousands, if not hundreds of thousands of cubes that are deployed on more traditional multidimensional."
"People have really been working in cycles that are not easy to break, from a business standpoint."
"If your data's not growing exponentially or not having challenges managing data volumes, you probably still have some life left in an on-premise-type environment, versus just the huge benefits that the cloud tends to give in those scenarios where maybe you don't quite know what the spikes are going to be around your data."
"Set goals that you want, not that your parents want, or your spouse wants, or your friends want, [not ignoring them, but] make sure they're goals that really inspire you."
Listen to Learn
00:40     Intro
01:56     Compañero Shout-Outs
02:40     SQL Server in the News
04:01     Invitation to SQL Trail Mix 2018
05:19     Intro to the guest and topic
06:47     Why has adoption been a bit low?
08:01     ZAP Data Hub accelerates delivery
09:59     There are still thousands of cubes deployed on multidimensional
11:22     People are using SSIS and Data Warehouse but not getting into the "cube"
13:36     Why organizations might want to stay on-premises with SSAS
15:43     Having data structured vs unstructured
18:58     It's funneling towards either PowerBI Premium or Azure Analysis Services
23:58     People are happy to use what's working for them until they start running out of road
26:56     Everyone always wants the new thing, but most don't implement it right away
28:11     What does XMLA do for me?
33:25     SQL Family Questions
41:23     Closing Thoughts
Credits
Music for SQL Server in the News by Mansardian
Our Guest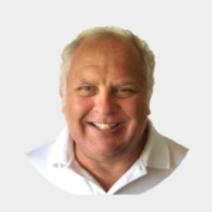 Trey Johnson
Trey Johnson has been working with SQL Server for 25 years in pursuit of greater analytic and decision making solutions, since the earliest days of SQL Server.
Today, Trey is a leader of ZAP, an organization with software called ZAP Data Hub which provides automated SQL Server/Azure-based data platforms for rich analytics from a number of ERP, CRM and viable business data sources.
Trey's past experience includes having spoken multiple times at Microsoft Events for both SQL Server and Power BI, SQL Saturdays, The PASS Summits and a rich history of speaking at numerous Visual Studio and SQL Server Live! events. In addition to speaking, Trey has previously delivered whitepapers, books and magazine articles around the full spectrum of Business Intelligence.
Trey's most significant SQL Server related career achievements have revolved around his work with PASS, as a multi-term Board Member and a volunteer.
Meet the Hosts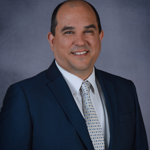 Carlos Chacon
With more than 10 years of working with SQL Server, Carlos helps businesses ensure their SQL Server environments meet their users' expectations. He can provide insights on performance, migrations, and disaster recovery. He is also active in the SQL Server community and regularly speaks at user group meetings and conferences. He helps support the free database monitoring tool found at databasehealth.com and provides training through SQL Trail events.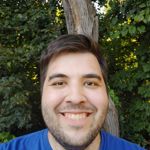 Eugene Meidinger
Eugene works as an independent BI consultant and Pluralsight author, specializing in Power BI and the Azure Data Platform. He has been working with data for over 8 years and speaks regularly at user groups and conferences. He also helps run the GroupBy online conference.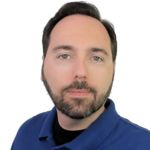 Kevin Feasel
Kevin is a Microsoft Data Platform MVP and proprietor of Catallaxy Services, LLC, where he specializes in T-SQL development, machine learning, and pulling rabbits out of hats on demand. He is the lead contributor to Curated SQL, president of the Triangle Area SQL Server Users Group, and author of the books PolyBase Revealed (Apress, 2020) and Finding Ghosts in Your Data: Anomaly Detection Techniques with Examples in Python (Apress, 2022). A resident of Durham, North Carolina, he can be found cycling the trails along the triangle whenever the weather's nice enough.
Want to Submit Some Feedback?
Did we miss something or not quite get it right? Want to be a guest or suggest a guest/topic for the podcast?