Indexes Part I
Part of what we like to do on podcast is to present topics and discuss different ways you might use features. In this episode, we go back to basics and discuss indexes. Like most topics, we made sure to explain all the important aspects. Because this is a such broad topic, we decided to carry this over into our next episode as well. Using the phone book as an example, we chat with our guest Randolph West and explain heaps, non-clustered indexes, and clustered indexes. We also explain best practices to use them when creating new tables.
We didn't forget to cover the problems you might run into. For example, you might not think about indexes until your data grows very large. Sure, you can attempt to resolve the problem by moving to SSD's and increasing memory, but this will push the issue further in the future. In this episode, we will discuss considerations for indexes and why database architecture is so important.
We would like to hear your opinions. What are your strategies when using indexes? Use the hashtag #sqlpodcast and let us know!
Episode Quotes
"The clustered index should be chosen very carefully because your entire table is going to be sorted according to that column or inside of columns and what you're looking for is a unique value for every row."
"All that an SSD is doing is making your problems go away until a later time. The problem is still there. It's just being hidden by the fact that you've got faster drives. In fact, the same goes for adding more memory. It's just that happens to be cheaper than trying to fix your indexes."
Listen to Learn
Heaps and indexes types explained
Randolph's thoughts on clustered indexes vs. non-clustered indexes
Similarity between clustered indexes and primary keys
The results of using Management Studio Designer for creating new tables
How to create covering indexes
The negatives of having too many indexes and what you can do about it
How are default fill factors affecting indexes? Is faster storage good reason to avoid fixing the indexes?
Our Guest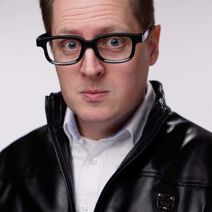 Randolph West
Randolph West solves technology problems with a focus on SQL Server and C#. He is a Microsoft Data Platform MVP who has worked with SQL Server since the late 1990s. When not consulting, he can be seen acting on the stage and screen or doing voices for independent video games.
Meet the Hosts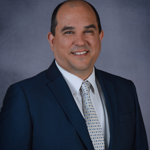 Carlos Chacon
With more than 10 years of working with SQL Server, Carlos helps businesses ensure their SQL Server environments meet their users' expectations. He can provide insights on performance, migrations, and disaster recovery. He is also active in the SQL Server community and regularly speaks at user group meetings and conferences. He helps support the free database monitoring tool found at databasehealth.com and provides training through SQL Trail events.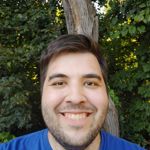 Eugene Meidinger
Eugene works as an independent BI consultant and Pluralsight author, specializing in Power BI and the Azure Data Platform. He has been working with data for over 8 years and speaks regularly at user groups and conferences. He also helps run the GroupBy online conference.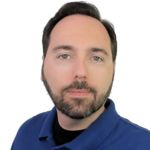 Kevin Feasel
Kevin is a Microsoft Data Platform MVP and proprietor of Catallaxy Services, LLC, where he specializes in T-SQL development, machine learning, and pulling rabbits out of hats on demand. He is the lead contributor to Curated SQL, president of the Triangle Area SQL Server Users Group, and author of the books PolyBase Revealed (Apress, 2020) and Finding Ghosts in Your Data: Anomaly Detection Techniques with Examples in Python (Apress, 2022). A resident of Durham, North Carolina, he can be found cycling the trails along the triangle whenever the weather's nice enough.
Want to Submit Some Feedback?
Did we miss something or not quite get it right? Want to be a guest or suggest a guest/topic for the podcast?