Isolation Levels
Does not play well with others. Is this description appropriate for some of the queries in your database?  In this episode, we explore the role behind isolation levels–why they are important, what they help prevent, and why so many people try to get around the rules they try to enforce.
Isolation Levels
We want our databases to be responsive and provide us with the data as quickly as possible; however, the database has to juggle everyone trying to make changes (updates, inserts, and deletes) with all the reporting options (selects).  To do this, SQL Server has a mechanism to retain order when there are multiple requests at the same time.  In some cases this requires locking records to ensure only one request can modify the record at a time.  These locks can lead to blocking and this is when people start trying to do crazy stuff.
Dirty Reads
When you are reading data that is involved with another transaction.  You ignore any potential affect it may have on your results.
Phantom Records
Read
Episode Quotes
"Isolation levels are about the degree of isolation you want an individual transaction to have."
"If everybody is only reading and there is no write to the database then isolation levels don't matter."
"An optimistic model does work well if you don't have to read conflicts and the pessimistic model works well if you have conflicts."
"It push load on TempDB and if TempDB is already a bottleneck then, yes, you could potentially have issues there."
"Memory optimized tables supports snapshot isolation, repeatable reads and serializable."
Listen to Learn
00:05 Introduction of the guest speaker (Jos de Bruijn)
00:24 Episode Topic: Isolation Levels
00:52 What are isolation levels and why it is important?
04:18 Dirty reads and Phantom reads
09:30 Isolation levels when building a database application
11:51 Optimistic Model and Pessimistic Model implementation
18:15 TempDB bottlenecks, locking and blockin user databases
21:09 Difference between the utilization of Read Committed Snapshots and General Snapshot Isolation
26:41 Implementation of repeatable read and serializable isolation on memory optimized tables
34:43 Locking hints and when to use it
36:31 SQL Family questions
Our Guest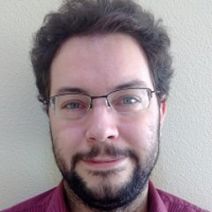 Jos de Bruijn
Jos de Bruijn is a Senior Program Manager in the Database Systems team. He works on the SQL Server Database Engine and the Azure SQL Database service, focusing on query processing and data storage. Jos has led the query and transaction processing for In-Memory OLTP in SQL Server 2014, and delivered In-Memory OLTP enhancements in SQL Server 2016/2017 and Azure SQL Database. His current focus is performance and scalability in Azure SQL Database. In a previous life, he obtained a Ph.D. in knowledge representation and semantic web technology, and worked in academia for several years as an assistant professor.
Meet the Hosts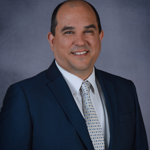 Carlos Chacon
With more than 10 years of working with SQL Server, Carlos helps businesses ensure their SQL Server environments meet their users' expectations. He can provide insights on performance, migrations, and disaster recovery. He is also active in the SQL Server community and regularly speaks at user group meetings and conferences. He helps support the free database monitoring tool found at databasehealth.com and provides training through SQL Trail events.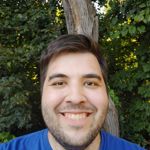 Eugene Meidinger
Eugene works as an independent BI consultant and Pluralsight author, specializing in Power BI and the Azure Data Platform. He has been working with data for over 8 years and speaks regularly at user groups and conferences. He also helps run the GroupBy online conference.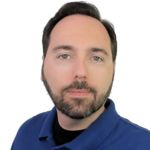 Kevin Feasel
Kevin is a Microsoft Data Platform MVP and proprietor of Catallaxy Services, LLC, where he specializes in T-SQL development, machine learning, and pulling rabbits out of hats on demand. He is the lead contributor to Curated SQL, president of the Triangle Area SQL Server Users Group, and author of the books PolyBase Revealed (Apress, 2020) and Finding Ghosts in Your Data: Anomaly Detection Techniques with Examples in Python (Apress, 2022). A resident of Durham, North Carolina, he can be found cycling the trails along the triangle whenever the weather's nice enough.
Want to Submit Some Feedback?
Did we miss something or not quite get it right? Want to be a guest or suggest a guest/topic for the podcast?