Mental Health and Wellness in IT
Everyone has bad days; however, how those bad days develop are unique to each of us. In a special episode, we chat with Tracy Boggiano about her experiences with Mental Health, how she has dealt with it, how each of us can work on our own mental health, and phrases we should avoid saying to those with mental health issues. Our own Eugene Meidinger shares a story on negative thinking and how damaging it can be. We hope this conversation will help foster ideas on how you can feel more comfortable talking about Mental Health and making it easier for those who struggle.
One of the core principles at SQL Data Partners is to "Act in a way that expresses care, hope, love, and joy".  As we talked during the episode, I was struck by how this principle is correlated to mental health. I had not made the connection before. While we may not be able to solve other problems, we can show support by expressing care, hope, love, and joy. If we can foster these environments, it will make it easier to get through our own bad day when they happen.
As COVID protocols may be enforced, this short video on Spaceship You may be of help.
Here is the It's Not About the Nail video that Eugene mentioned.
Are you burned out? Test your risk level here.
Our Guest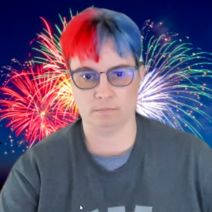 Tracy Boggiano
Tracy is the Database Superhero for DocuSign. Tracy does many things in the Microsoft Data Platform Community and is Microsoft Data Platform MVP. Tracy has volunteered through the NC Guardian ad Litem program since 2003 being the voice for abused and neglected foster children in the court system. This is her passion outside of SQL Server and favorite, most important job. Tracy also volunteers on the Protection and Advocacy for Individuals with Mental Illness Council for the Disability Rights of North Carolina and has received her Mental Health First Aide certification. When Tracy isn't volunteering at the places above, she likes to be making a difference somewhere else.
I looked at some statistics…and I've seen that IT is higher than the general population when it comes to the percentage of people that suffer from mental health issues.
Meet the Hosts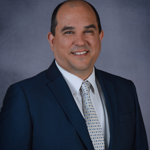 Carlos Chacon
With more than 10 years of working with SQL Server, Carlos helps businesses ensure their SQL Server environments meet their users' expectations. He can provide insights on performance, migrations, and disaster recovery. He is also active in the SQL Server community and regularly speaks at user group meetings and conferences. He helps support the free database monitoring tool found at databasehealth.com and provides training through SQL Trail events.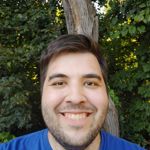 Eugene Meidinger
Eugene works as an independent BI consultant and Pluralsight author, specializing in Power BI and the Azure Data Platform. He has been working with data for over 8 years and speaks regularly at user groups and conferences. He also helps run the GroupBy online conference.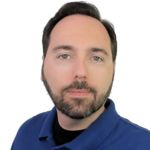 Kevin Feasel
Kevin is a Microsoft Data Platform MVP and proprietor of Catallaxy Services, LLC, where he specializes in T-SQL development, machine learning, and pulling rabbits out of hats on demand. He is the lead contributor to Curated SQL, president of the Triangle Area SQL Server Users Group, and author of the books PolyBase Revealed (Apress, 2020) and Finding Ghosts in Your Data: Anomaly Detection Techniques with Examples in Python (Apress, 2022). A resident of Durham, North Carolina, he can be found cycling the trails along the triangle whenever the weather's nice enough.
Want to Submit Some Feedback?
Did we miss something or not quite get it right? Want to be a guest or suggest a guest/topic for the podcast?