New Data Certifications
As the data platform continues to evolve, so do certifications. In this episode we chat with Rick Heiges about the new role-based certifications and how they fit into Microsoft's cloud platform. We revisit how certifications still play a role in career development and how certifications have changed. Also, Kevin gives us his experience with taking an exam at home.
Episode Quotes
"One thing that they've shifted towards is more of a role-based certification than a product-based certification. If you go to Microsoft.com/learn, you can see more information about certifications."
"It's really understanding how the different services and Azure offerings complement each other and which ones are better suited for your task at hand."
"To keep current on the current technology, there's new offerings, there's new features, there's new approaches to things, and something that used to be something you wanted to know about, may be no longer applicable."
Listen to Learn
00:38     Intro to the guest, team & topic
01:51     Compañero Shout-Outs
04:00     SQL Data Partners Podcast t-shirt giveaway
05:35     SQL Server in the News
07:15     Certifications are now role-based instead of product-based
10:17     Are there challenges with taking these new certifications?
12:43     Rick's certifications status and a conversational tangent
14:00     If you're new to the industry, is it worth getting certified?
16:06     Some reasons for the change in ways to certify
18:16     Why Rick won't do the tests at home and what happened to Kevin when he did
20:37     Studying for role-based certifications
22:34     Where did the idea for learning paths come from?
25:56     In an on-prem only environment? Role-based exams are going to be a challenge
27:32     Rick's recommendations for where to start in the exams
28:47     Maybe these changes will boost the credibility of certifications for doubters
30:02     Using retake offers is one strategy to learn your weak spots
32:31     Rick's last thoughts on the new exam system
33:47     SQL Family Questions
35:50     Closing Thoughts
Credits
Music for SQL Server in the News by Mansardian
Our Guest
Rick Heiges
Rick is a Former Data Platform MVP and Sr. Consultant (Data & AI) for Microsoft where he focuses on working with customers on their data estate. His career includes work as a DBA, University full-time faculty member, Systems Analyst, Project Leader, and Developer. He has found his passion in working with data and the community. Rick served nine years on the PASS Board of Directors and spearheaded the popular 24 Hours of PASS event. He also started his local User Group in 2002. Today, he spends much of his time with his head in the clouds.
Meet the Hosts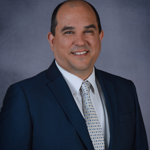 Carlos Chacon
With more than 10 years of working with SQL Server, Carlos helps businesses ensure their SQL Server environments meet their users' expectations. He can provide insights on performance, migrations, and disaster recovery. He is also active in the SQL Server community and regularly speaks at user group meetings and conferences. He helps support the free database monitoring tool found at databasehealth.com and provides training through SQL Trail events.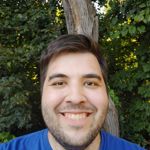 Eugene Meidinger
Eugene works as an independent BI consultant and Pluralsight author, specializing in Power BI and the Azure Data Platform. He has been working with data for over 8 years and speaks regularly at user groups and conferences. He also helps run the GroupBy online conference.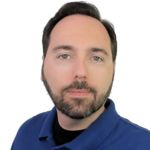 Kevin Feasel
Kevin is a Microsoft Data Platform MVP and proprietor of Catallaxy Services, LLC, where he specializes in T-SQL development, machine learning, and pulling rabbits out of hats on demand. He is the lead contributor to Curated SQL, president of the Triangle Area SQL Server Users Group, and author of the books PolyBase Revealed (Apress, 2020) and Finding Ghosts in Your Data: Anomaly Detection Techniques with Examples in Python (Apress, 2022). A resident of Durham, North Carolina, he can be found cycling the trails along the triangle whenever the weather's nice enough.
Want to Submit Some Feedback?
Did we miss something or not quite get it right? Want to be a guest or suggest a guest/topic for the podcast?