PASS Summit Retrospective
Have you ever had a week without a Wednesday?  Me neither, so for this episode, we recap our experience at PASS Summit and talk about all the amazing compañeros we met and give some thoughts around our very first meetup.  It was so much fun to meet everyone and both Steve and I gave sessions, which was a great experience–and a first for me.
One, we both realized after the fact is, we are not good at social media or taking pictures!  We apologize we don't have a bit more to share on that front, but hey–we do have faces for radio.
Episode Quotes
"I find when I'm at a conference I get so busy and I enjoy talking with people. I just don't think to take out the cameras down for shot."
"It's nice to have live music but at the same time it made a little difficult to hear sometimes."
"Watching these keynotes from the hotel is super convenient."
"Good questions that's always make you feel good as a speaker."
"Be prepared, bring two laptops and a backup plan, and a backup to your backup plan."
"The last 5 minutes before a session starts, even if everything is ready to go and going smoothly, the last 5 minutes is the stress factor."
Listen to Learn
02:32 Companero Shoutouts
07:47 SQL Server in the News
10:50 PASS Summit Retrospective, being on social media
12:47 Tuesday night at Seattle – Carlos' Mardi Gras suit, the live music
15:56 Volunteer Party18:46 Thoughts about the livestreaming of keynotes
20:13 Wednesday sessions, SQL Trail Mix event
25:10 Thursday – Steve's session on Database Corruption
31:15 Thoughts about the Game Night
32:29 The Sponsor Area
34:07 Friday – Steve's session (Backup and Corruption) and Carlos' session (Establishing Baselines)
40:23 End of conference and unfortunate story at dinner
Meet the Hosts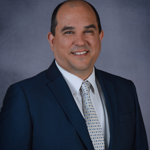 Carlos Chacon
With more than 10 years of working with SQL Server, Carlos helps businesses ensure their SQL Server environments meet their users' expectations. He can provide insights on performance, migrations, and disaster recovery. He is also active in the SQL Server community and regularly speaks at user group meetings and conferences. He helps support the free database monitoring tool found at databasehealth.com and provides training through SQL Trail events.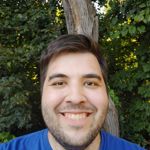 Eugene Meidinger
Eugene works as an independent BI consultant and Pluralsight author, specializing in Power BI and the Azure Data Platform. He has been working with data for over 8 years and speaks regularly at user groups and conferences. He also helps run the GroupBy online conference.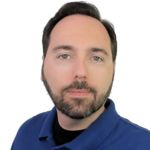 Kevin Feasel
Kevin is a Microsoft Data Platform MVP and proprietor of Catallaxy Services, LLC, where he specializes in T-SQL development, machine learning, and pulling rabbits out of hats on demand. He is the lead contributor to Curated SQL, president of the Triangle Area SQL Server Users Group, and author of the books PolyBase Revealed (Apress, 2020) and Finding Ghosts in Your Data: Anomaly Detection Techniques with Examples in Python (Apress, 2022). A resident of Durham, North Carolina, he can be found cycling the trails along the triangle whenever the weather's nice enough.
Want to Submit Some Feedback?
Did we miss something or not quite get it right? Want to be a guest or suggest a guest/topic for the podcast?