Position Yourself to Better Opportunities
On Episode 35 of The SQL Data Partners Podcast, I talk with Philip Morgan of The Positioning Manual for Technical Firms. Philip's book has influenced my work at SQL Data Partners, so I wanted to bring him on and share his insights with the rest of you on the SQL Trail. You'll want to listen to this one, because the benefits of positioning are numerous.
The benefits of narrowing your focus include:
Delivering more value to clients and to the organization.
Becoming an expert faster in your chosen problem or technology.
Gaining control in over how you're perceived by employers.
Going deep into interesting problems you didn't know existed.
Gaining prestige as a solver of expensive problems.
In this episode, I pose your positioning questions to Philip:
Won't positioning as a professional ruin my career?
How do I position effectively? What do I focus on?
What's the risk to positioning?
Won't I be bored?
What if I'm "found out" to be not as good as I say I am?
How do I deal with recruiters?
Won't I be pigeon-holed into a legacy application?
How do I continue to evolve as a technologist while also focusing?
First, Philip and I talk about positioning as a tool to create more value through a narrowed focus. Philip discusses how to apply positioning to your SQL Career, even if you're a W2 employee. Philip and I go over three ways to narrow your focus and how it affects the direction of your career. Then, we talk about how to use positioning to talk to recruiters and get the kind of job you're looking for. I also ask him about how to turn unwanted work assignments to your advantage using the leverage grained from positioning. He also points out the risk of focusing only on a technology, as opposed to a specific problem. He then gives specific advice for talking to corporate leadership about the value you bring to the company as an IT professional. Philip addresses positioning fears like loss of flexibility, boredom, and being pigeon-holed and balances them with the benefits gained from positioning. Philip points out the scenarios in which narrowing your focus might not be the best solution and I share my experiences with positioning and project work. We then talk about how to pivot and "tweak" positioning over time and how to gently make your expertise known.
Meet the Hosts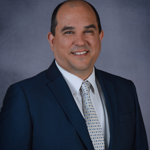 Carlos Chacon
With more than 10 years of working with SQL Server, Carlos helps businesses ensure their SQL Server environments meet their users' expectations. He can provide insights on performance, migrations, and disaster recovery. He is also active in the SQL Server community and regularly speaks at user group meetings and conferences. He helps support the free database monitoring tool found at databasehealth.com and provides training through SQL Trail events.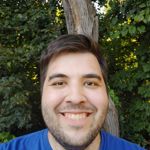 Eugene Meidinger
Eugene works as an independent BI consultant and Pluralsight author, specializing in Power BI and the Azure Data Platform. He has been working with data for over 8 years and speaks regularly at user groups and conferences. He also helps run the GroupBy online conference.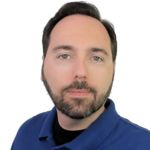 Kevin Feasel
Kevin is a Microsoft Data Platform MVP and proprietor of Catallaxy Services, LLC, where he specializes in T-SQL development, machine learning, and pulling rabbits out of hats on demand. He is the lead contributor to Curated SQL, president of the Triangle Area SQL Server Users Group, and author of the books PolyBase Revealed (Apress, 2020) and Finding Ghosts in Your Data: Anomaly Detection Techniques with Examples in Python (Apress, 2022). A resident of Durham, North Carolina, he can be found cycling the trails along the triangle whenever the weather's nice enough.
Want to Submit Some Feedback?
Did we miss something or not quite get it right? Want to be a guest or suggest a guest/topic for the podcast?