Power BI Dataflows
So what happens when you want to use data from two different sources, manipulate it (transform it) and then present the data in Power BI — and you don't know how to use SSIS? Well, it turns out you can use Power BI dataflows. In this episode we explore the topic of dataflows with our guest, Matthew Roche, and talk about the scenarios and types of folks dataflows was intended for.
Episode Quotes
"With dataflows, Power BI takes that Power Query experience, both the editor and the engine, it puts those into the Power BI service so that any user can build a Power Query and land the results into a dataflow entity where it can immediately be reused by multiple users in multiple work spaces."
"Having an opportunity for that business user to do more of the upfront work than they could previously do, and to have a solution that is more self-supporting and more architecturally correct, that's one of the things that dataflows deliver."
"What dataflows will allow is for the individual entities that are being produced by a business user to be shared more easily and consistently and in a more manageable way with other business users across the organization."
"Twenty years ago, one of my favorite questions to ask at cocktail parties was, "if you were stranded on a desert island and you could only have one programming language for the rest of your life, what would that language be?" My answer was always Transact SQL and their answer was always not to invite me back to their other parties."
Listen to Learn
00:00     Matthew loves to bake and give it away for others to enjoy
01:24     Intro to the guest
01:58     Compañero Shout-Outs
04:26     What Have I Learned
08:06     The big explanation of why dataflows exist and who they're supposed to be helping
13:37     Do you still need to have some IT chops?
18:24     Why self-service needs with business users happen and how dataflows helps
25:58     Dataflows empowers business users and makes the hand-off with IT stronger
27:35     What tech-savvy Nancy from finance should do to get started with dataflows
29:28     Eugene's thoughts on why dataflows were created and who they're good for
31:56     Dataflows and native SQL queries
35:39     Query folding is very powerful
38:11     SQL Family Questions
43:07     Closing Thoughts
Credits
"Happy Rock" for What Have I Learned by https://www.bensound.com
Music for SQL Server in the News by Mansardian
Our Guest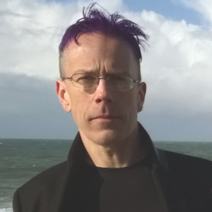 Matthew Roche
Matthew Roche is a Senior Program Manager in Microsoft's Cloud + Enterprise Group, where he focuses on business intelligence, enterprise information management, metadata, and data warehousing.
Matthew is currently a member of the Power BI CAT team, where he was saddened to learn that there were not actually any cats. Previously he has worked on Azure Data Catalog, SQL Server Integration Services, Master Data Services, and Data Quality Services. Before joining Microsoft, he worked as an architect, consultant, and trainer focusing on ETL, data warehousing, and business intelligence.
When he's not enabling the world to get more value from its data, Matthew enjoys reading, baking, heavy metal, and competitive longsword combat.
Meet the Hosts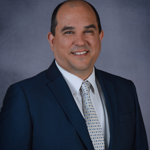 Carlos Chacon
With more than 10 years of working with SQL Server, Carlos helps businesses ensure their SQL Server environments meet their users' expectations. He can provide insights on performance, migrations, and disaster recovery. He is also active in the SQL Server community and regularly speaks at user group meetings and conferences. He helps support the free database monitoring tool found at databasehealth.com and provides training through SQL Trail events.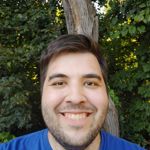 Eugene Meidinger
Eugene works as an independent BI consultant and Pluralsight author, specializing in Power BI and the Azure Data Platform. He has been working with data for over 8 years and speaks regularly at user groups and conferences. He also helps run the GroupBy online conference.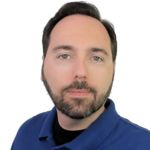 Kevin Feasel
Kevin is a Microsoft Data Platform MVP and proprietor of Catallaxy Services, LLC, where he specializes in T-SQL development, machine learning, and pulling rabbits out of hats on demand. He is the lead contributor to Curated SQL, president of the Triangle Area SQL Server Users Group, and author of the books PolyBase Revealed (Apress, 2020) and Finding Ghosts in Your Data: Anomaly Detection Techniques with Examples in Python (Apress, 2022). A resident of Durham, North Carolina, he can be found cycling the trails along the triangle whenever the weather's nice enough.
Want to Submit Some Feedback?
Did we miss something or not quite get it right? Want to be a guest or suggest a guest/topic for the podcast?