SQL Server 2019
Getting released just before the end of the year, SQL Server 2019 is now available in general release. While at first glance, it appeared this release was all about Big Data Clusters, and rightfully so–it brings 'cloud first' options to on-premises scenarios; however, it is not the only big feature. We spoke about some of the Polybase changes in Episode 180 and in this episode Javier Villegas guides us as we dive into some of the performance enhancements–and run out of time. This just means we need a few more episodes to dig into more features.
Episode Quotes
"It's been a journey to get into SQL Server 2019. Every time that you get into a major SQL Server version, you say, 'come on, what's left?'"
"In this particular version, they are focusing very heavily on three pillars: performance, security and mission-critical availability."
"This concept of notebooks is really great in where you can encapsulate your whole set of scripts in only one notebook and then share it with everybody, including the results."
Listen to Learn
00:38     Intro to the guest and topic
01:50     Compañero Shout-Outs
02:50     Big Data Clusters is the star of the show
06:19     Soon, SQL Server will run everywhere, on any device
08:07     The three pillars of this version are performance, security and availability
09:59     Scala functions and UDF Inlining
15:09     Intelligent Query Processing doesn't rely on Query Store
16:33     Big improvements related to memory grant feedback
19:39     Approximate Count Distinct has a 3% variation but so much faster
23:12     How to find out if you can use these new features
25:06     Rollback is much faster with Accelerated Database Recovery
28:13     In-memory TempDB uses metadata
31:41     Improvements to the setup process
33:47     A bunch of other new and improved features, including notebooks
38:58     SQL Family Questions
42:02     Closing Thoughts
It's been a journey to get into SQL Server 2019. Every time that you get into a major SQL Server version, you say, 'come on, what's left?
Meet the Hosts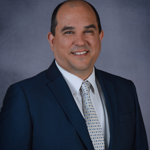 Carlos Chacon
With more than 10 years of working with SQL Server, Carlos helps businesses ensure their SQL Server environments meet their users' expectations. He can provide insights on performance, migrations, and disaster recovery. He is also active in the SQL Server community and regularly speaks at user group meetings and conferences. He helps support the free database monitoring tool found at databasehealth.com and provides training through SQL Trail events.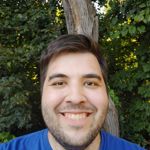 Eugene Meidinger
Eugene works as an independent BI consultant and Pluralsight author, specializing in Power BI and the Azure Data Platform. He has been working with data for over 8 years and speaks regularly at user groups and conferences. He also helps run the GroupBy online conference.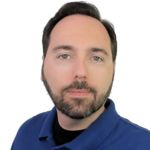 Kevin Feasel
Kevin is a Microsoft Data Platform MVP and proprietor of Catallaxy Services, LLC, where he specializes in T-SQL development, machine learning, and pulling rabbits out of hats on demand. He is the lead contributor to Curated SQL, president of the Triangle Area SQL Server Users Group, and author of the books PolyBase Revealed (Apress, 2020) and Finding Ghosts in Your Data: Anomaly Detection Techniques with Examples in Python (Apress, 2022). A resident of Durham, North Carolina, he can be found cycling the trails along the triangle whenever the weather's nice enough.
Want to Submit Some Feedback?
Did we miss something or not quite get it right? Want to be a guest or suggest a guest/topic for the podcast?