SQL Server on Linux
In the keynote of PASS summit 2016 Rohan Kumar, the program manager for SQL Server proudly displayed a database restore to a SQL Server instance installed on Linux.  What makes this all even more interesting is the database was sourced from a Windows server.  While it might not sound like much, the number of operating systems SQL Server runs on has now doubled.  This is no small feat and our guest today Travis Wright is the program manager for the SQL Server on Linux migration.  While I have to admit I was not super excited about the news when it came out last year, I am definitely more interested and think there is a huge opportunity for SQL Server administrators to get access to jobs they wouldn't have before.  I know you will enjoy this interview with Travis.
Listen to Learn
Why are they doing this to us? (come on, that is funny)
What features are going to be supported.
The version of Linux supported.
What type of integrations are now possible – think WordPress on SQL Server.
How do I kick the tires on this?
Our Guest
Travis Wright
Travis Wright is the program manager for the SQL Server transition to SQL Server on Linux.  Travis is the father of 3 kids and is currently on his second tour with Microsoft.  He was heavily involved in the system center team and is now putting on his skills to us on the Linux team.  He describes himself this way–"In a room full of "suits" and "propeller heads", you can find me in the middle fluently talking about business strategies, priorities, requirements, financing, and schedules as easily as software architecture, algorithms, and database schemas. My specialty is bringing together the business flint and software steel to ignite the spark of innovation that creates something meaningful."
Why are we doing this? . . . It comes down to the customers have been asking us to do this for a long time.
Meet the Hosts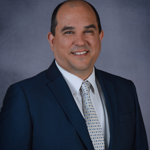 Carlos Chacon
With more than 10 years of working with SQL Server, Carlos helps businesses ensure their SQL Server environments meet their users' expectations. He can provide insights on performance, migrations, and disaster recovery. He is also active in the SQL Server community and regularly speaks at user group meetings and conferences. He helps support the free database monitoring tool found at databasehealth.com and provides training through SQL Trail events.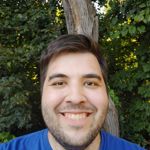 Eugene Meidinger
Eugene works as an independent BI consultant and Pluralsight author, specializing in Power BI and the Azure Data Platform. He has been working with data for over 8 years and speaks regularly at user groups and conferences. He also helps run the GroupBy online conference.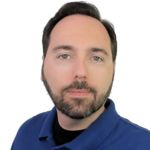 Kevin Feasel
Kevin is a Microsoft Data Platform MVP and proprietor of Catallaxy Services, LLC, where he specializes in T-SQL development, machine learning, and pulling rabbits out of hats on demand. He is the lead contributor to Curated SQL, president of the Triangle Area SQL Server Users Group, and author of the books PolyBase Revealed (Apress, 2020) and Finding Ghosts in Your Data: Anomaly Detection Techniques with Examples in Python (Apress, 2022). A resident of Durham, North Carolina, he can be found cycling the trails along the triangle whenever the weather's nice enough.
Want to Submit Some Feedback?
Did we miss something or not quite get it right? Want to be a guest or suggest a guest/topic for the podcast?