SQL Trail 2020 Retrospective
SQL Trail 2020 was a success!
There was a time I was unconvinced this would be the case. This is not to say we didn't have issues; however, talking with others helped us avoid some common pitfalls and make our event unique. While we were virtual, I sent all the attendees a conference t-shirt, some swag, and cookies! I wanted everyone to feel some excitement and a connection I am not sure would be possible in a virtual setting. You can listen to the podcast or read the transcripts for other details; however, here are some big takeaways:
– Half day was the exact right choice as Zoom fatigue is real.
– Breakout rooms are awesome.
– Even though we had virtual rooms, we should still have specific end times.
– Virtual events need stricter adherence to a schedule than in-person events.
I am grateful to my team, who helped make it happen and I am looking forward to the next one!
I still continue to believe that virtual conferences are the sourdough starter of the tech world right now, and so it'll be interesting to see how that shakes out as time goes on.
Meet the Hosts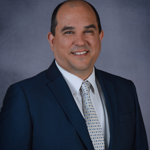 Carlos Chacon
With more than 10 years of working with SQL Server, Carlos helps businesses ensure their SQL Server environments meet their users' expectations. He can provide insights on performance, migrations, and disaster recovery. He is also active in the SQL Server community and regularly speaks at user group meetings and conferences. He helps support the free database monitoring tool found at databasehealth.com and provides training through SQL Trail events.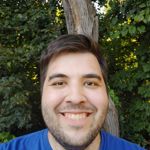 Eugene Meidinger
Eugene works as an independent BI consultant and Pluralsight author, specializing in Power BI and the Azure Data Platform. He has been working with data for over 8 years and speaks regularly at user groups and conferences. He also helps run the GroupBy online conference.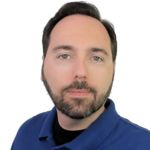 Kevin Feasel
Kevin is a Microsoft Data Platform MVP and proprietor of Catallaxy Services, LLC, where he specializes in T-SQL development, machine learning, and pulling rabbits out of hats on demand. He is the lead contributor to Curated SQL, president of the Triangle Area SQL Server Users Group, and author of the books PolyBase Revealed (Apress, 2020) and Finding Ghosts in Your Data: Anomaly Detection Techniques with Examples in Python (Apress, 2022). A resident of Durham, North Carolina, he can be found cycling the trails along the triangle whenever the weather's nice enough.
Want to Submit Some Feedback?
Did we miss something or not quite get it right? Want to be a guest or suggest a guest/topic for the podcast?