Statistics Parser
Today on the SQL Trail I talk with Richie Rump. Richie is a podcaster, blogger, and now "Dataveloper" at Brent Ozar. He and I discuss the story behind Statistics Parser, including how an Excel spreadsheet and a training in Atlanta prompted him to create the tool. Richie walks us through how it works and why it's beneficial for both developers and DBAs. He also divulges his preferred settings for SET STATISTICS IO and why he doesn't worry about physical reads. We then chat about the changes in his career and navigating the space between developer and DBA. Finally, we go into #SQLFamily, where he shares his favorite SQL Server tools and the career advice that brought him success.
Listen to Learn
How one Brent Ozar training in Atlanta inspired Statistics Parser
The Excel spreadsheet that started it all
How to use Statistics Parser
The security concerns you shouldn't worry about
Why Richie uses SET STATISTICS IO ON and SET STATISTICS TIME ON for every query
Upcoming features for Statistics Parser
The meaning of his new "Dataveloper" job title
The book that inspired Richie's dream super power
How "you're fired" helped him succeed
Our Guest
Richie Rump
Richie Rump is a Project Manager turned Developer-DBA Middleman that he calls being a "Dataveloper". He's a consultant with Brent Ozar Unlimited and the developer behind Statistics Parser. Richie has spoken at SQL Saturdays on topics like, "The T-SQL Features in SQL Server 2012 You Can't Ignore" and "Database Design Disasters: Common Mistakes Found in the Wild" and founded dotNet Miami. He is also a Project Management Professional (PMP) and Certified Scrum Master (CSM). When he's not working and presenting, he's co-hosting the Away From the Keyboard Podcast.
…So at the end of the day, I started writing this IO parser engine in JavaScript. And by later that night when I landed in Miami, essentially the core of the engine had been written.
Meet the Hosts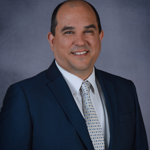 Carlos Chacon
With more than 10 years of working with SQL Server, Carlos helps businesses ensure their SQL Server environments meet their users' expectations. He can provide insights on performance, migrations, and disaster recovery. He is also active in the SQL Server community and regularly speaks at user group meetings and conferences. He helps support the free database monitoring tool found at databasehealth.com and provides training through SQL Trail events.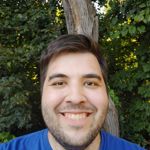 Eugene Meidinger
Eugene works as an independent BI consultant and Pluralsight author, specializing in Power BI and the Azure Data Platform. He has been working with data for over 8 years and speaks regularly at user groups and conferences. He also helps run the GroupBy online conference.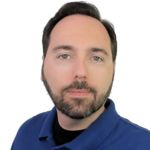 Kevin Feasel
Kevin is a Microsoft Data Platform MVP and proprietor of Catallaxy Services, LLC, where he specializes in T-SQL development, machine learning, and pulling rabbits out of hats on demand. He is the lead contributor to Curated SQL, president of the Triangle Area SQL Server Users Group, and author of the books PolyBase Revealed (Apress, 2020) and Finding Ghosts in Your Data: Anomaly Detection Techniques with Examples in Python (Apress, 2022). A resident of Durham, North Carolina, he can be found cycling the trails along the triangle whenever the weather's nice enough.
Want to Submit Some Feedback?
Did we miss something or not quite get it right? Want to be a guest or suggest a guest/topic for the podcast?