Transitioning from DBA to Data Warehouse Architect
We frequently talk about how many DBAs are concerned our job may be phased out in the future. This episode discusses one common career path in going from DBA to Data Warehouse Architect and we talk with Thomas LeBlanc about his transition: his decisions, his path and his advice.  Many companies can't afford to staff separate individuals as developers, DBAs, analysists and architects, so there are generally opportunities for most of us to learn these technologies. Whether or not you can fully transition into a completely different job, never stop learning and broadening your knowledge base and abilities.
Kimball Group spreadsheet and books
Episode Quotes
"The DBA role, I think, once it's inside of you, I don't think you ever can let it go."
"It's a gradual thing, you're picking up more as opposed to generally making a full switch."
"There's analytics, modeling and administration. You can either concentrate in one of those, or you can do some of it good in each one of those and combine those skills together."
"In order to be marketable, you've got to know some stuff and you've got to spend some time learning something new all the time."
Listen to Learn
00:40     Intro to the guest and topic
01:08     Compañero Shout-Outs
01:48     Conference
02:48     How Thomas got started in the transition
07:55     The learning curve
10:40     Things have changed since Thomas entered the data warehouse space
12:15     Operational Data Store vs Data Warehouse
13:32     Tabular hasn't rocked Thomas's world
17:14     Once a DBA, always a DBA…the transition is gradual
20:18     In most companies, data specialists usually have to be generalized
23:28     How to get customer buy-in when you're an introvert
27:57     Tricky parts to transitioning from DBA to architect
29:36     When did Thomas decide to make the leap to make the switch to a new job?
32:06     More good tools for transitioning
34:17     SQL Family Questions
40:02     Closing Thoughts
Our Guest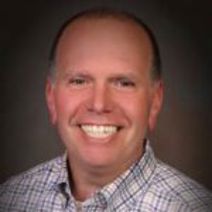 Thomas LeBlanc
Thomas LeBlanc (Microsoft Data Platform MVP) is a Data Warehouse Architect in Baton Rouge, and uses his 28+ years in IT to develop OLTP systems with normalized databases for high-performing T-SQL and dimensional data marts using SSIS, SSAS, SSRS, Power BI, and Excel. As a PASS volunteer, he is past chair of Excel BI and Data Arch VCs and is active in the Baton Rouge UG and SQLSaturday.
Blogs – TheSmilingDBA.BlogSpot.com and Thomas-LeBlanc.com
Meet the Hosts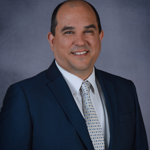 Carlos Chacon
With more than 10 years of working with SQL Server, Carlos helps businesses ensure their SQL Server environments meet their users' expectations. He can provide insights on performance, migrations, and disaster recovery. He is also active in the SQL Server community and regularly speaks at user group meetings and conferences. He helps support the free database monitoring tool found at databasehealth.com and provides training through SQL Trail events.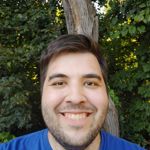 Eugene Meidinger
Eugene works as an independent BI consultant and Pluralsight author, specializing in Power BI and the Azure Data Platform. He has been working with data for over 8 years and speaks regularly at user groups and conferences. He also helps run the GroupBy online conference.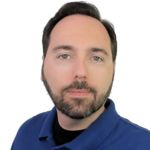 Kevin Feasel
Kevin is a Microsoft Data Platform MVP and proprietor of Catallaxy Services, LLC, where he specializes in T-SQL development, machine learning, and pulling rabbits out of hats on demand. He is the lead contributor to Curated SQL, president of the Triangle Area SQL Server Users Group, and author of the books PolyBase Revealed (Apress, 2020) and Finding Ghosts in Your Data: Anomaly Detection Techniques with Examples in Python (Apress, 2022). A resident of Durham, North Carolina, he can be found cycling the trails along the triangle whenever the weather's nice enough.
Want to Submit Some Feedback?
Did we miss something or not quite get it right? Want to be a guest or suggest a guest/topic for the podcast?