What makes a good manager?
I have heard it said "People don't quit jobs–they quit managers".  At a recent event, I decided to ask people what they thought the qualities of a good manager are.  Perhaps you aren't thinking of getting into management; however, at some point in your career you will have the opportunity to lead.  We share your thoughts and comment on the challenges of having the qualities of a good manager.
Episode Quotes
"The best trait in a manager is someone who can give you enough strength to do your job." – Doug Parnell
"The best attributes for good manager is trusting their good people to do the things that they hired them to do." – Matt Gordon
"A good manager sets clear expectations. Understand how to hold things accountable and doesn't micro manage." – Royce Cavitt
"A good manager is someone that can lead and direct the team to success… a critical management skill is communication." – Jim McCullen
"You also have to build that trust as the manager or between the manager and the employee."
"There is an old expression it's called 'complain up', if you got something to complain about, you should bring that to your manager."
Listen to Learn
00:26 Brief introduction about the episode topic – What makes a good manager?
00:58 Companero shout outs
01:59 Reminder on "Tips and Tricks"
03:56 Upcoming Database Health Monitor webcast
04:50 Show notes links
05:24 Interview recordings about attributes of a good manager
15:10 Priorities perspective of a manager and the manager's boss
23:02 Empathy and Accountability
26:25 Importance of communication
29:14 Relationship and Trust
Meet the Hosts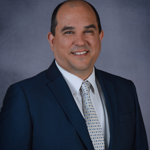 Carlos Chacon
With more than 10 years of working with SQL Server, Carlos helps businesses ensure their SQL Server environments meet their users' expectations. He can provide insights on performance, migrations, and disaster recovery. He is also active in the SQL Server community and regularly speaks at user group meetings and conferences. He helps support the free database monitoring tool found at databasehealth.com and provides training through SQL Trail events.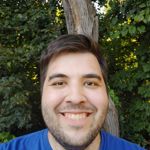 Eugene Meidinger
Eugene works as an independent BI consultant and Pluralsight author, specializing in Power BI and the Azure Data Platform. He has been working with data for over 8 years and speaks regularly at user groups and conferences. He also helps run the GroupBy online conference.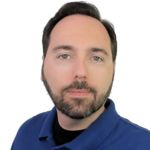 Kevin Feasel
Kevin is a Microsoft Data Platform MVP and proprietor of Catallaxy Services, LLC, where he specializes in T-SQL development, machine learning, and pulling rabbits out of hats on demand. He is the lead contributor to Curated SQL, president of the Triangle Area SQL Server Users Group, and author of the books PolyBase Revealed (Apress, 2020) and Finding Ghosts in Your Data: Anomaly Detection Techniques with Examples in Python (Apress, 2022). A resident of Durham, North Carolina, he can be found cycling the trails along the triangle whenever the weather's nice enough.
Want to Submit Some Feedback?
Did we miss something or not quite get it right? Want to be a guest or suggest a guest/topic for the podcast?