What technologists can learn from superheroes
Bang! Pow! Crash!  Besides just awesome fighting techniques, are there things we can learn from superheroes?  My guest, Will Fehringer, gave that very question some thought and came up with some very interesting ideas I thought were worth passing along.  Wonder Woman and the Amazonians give us something to thing about preparing for our ultimate goal.  Drax, from the Guardians of the Galaxy, gives a great example of the Fool's Choice in conversation.  Every good superhero has a value system.  What is your value system and how do you enforce it?
One of the biggest challenges to technologies is the Superhero Syndrome.  Sure, it feels safe to save the day, but the danger is we might get to the question Mr. Incredible posed "Can you keep this place in order without me?  Didn't I just save you people?"  The ability to be the superhero all the time is not sustainable, so we won't be able to work alone all the time.  The ability to work in teams and trust the process is becoming a bigger and bigger part of what is determining a great IT resource from everyone else.
This episode explores some of these topics and gives some thoughts about how we can apply the lessons super heroes have to battle on a regular basis.  What are your thoughts?  What can you learn from a superhero?
Episode Quotes
"Superhero Syndrome: [When] we over-commit to something or we set too ambitious of a deadline. All of a sudden, we have that "uh oh" moment where we realize that we've got way more work than we're able to get done."
"When you become the go-to person, it's very easy to feel like your role in the world is a bit inflated."
"The Fool's Choice: You can either tell an uncomfortable truth that you need to tell to move the conversation forward, or you can stay silent and keep the peace."
"I want to encourage people to think in terms of And. 'Can I tell the uncomfortable truth And still maintain that relationship?'"
Listen to Learn
00:40   Intro
01:18   Compañero Shout-Outs
02:30   SQL Server in the News
03:43   Intro to the topic and guest
04:59   What is Superhero Syndrome?
06:25   Get your playing field in better shape to avoid constantly having to "save the day"
07:30   There are downsides to Superhero Syndrome
09:16   The Amazons may have lost the vision of what they should be preparing for
11:10   Are you open to learning new technology?
14:19   The Fool's Choice
17:50   Drax's Fool's Choice conversation with Peter
19:10   Drax's Fool's Choice conversation with Mantis
21:28   And Thinking versus Or Thinking
23:25   SQL Family Questions
26:03   Closing Thoughts
Our Guest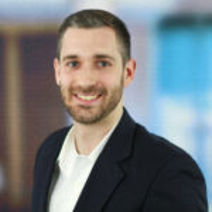 Will Fehringer
Will Fehringer is an Agile Coach & super hero movie buff with CapTech consulting who combined his two passions at the InnovateVirginia conference with a talk about "What Can Agilists Learn from Super Hero Movies".
Meet the Hosts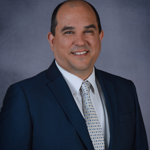 Carlos Chacon
With more than 10 years of working with SQL Server, Carlos helps businesses ensure their SQL Server environments meet their users' expectations. He can provide insights on performance, migrations, and disaster recovery. He is also active in the SQL Server community and regularly speaks at user group meetings and conferences. He helps support the free database monitoring tool found at databasehealth.com and provides training through SQL Trail events.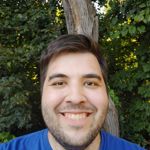 Eugene Meidinger
Eugene works as an independent BI consultant and Pluralsight author, specializing in Power BI and the Azure Data Platform. He has been working with data for over 8 years and speaks regularly at user groups and conferences. He also helps run the GroupBy online conference.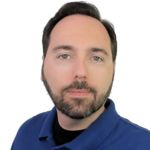 Kevin Feasel
Kevin is a Microsoft Data Platform MVP and proprietor of Catallaxy Services, LLC, where he specializes in T-SQL development, machine learning, and pulling rabbits out of hats on demand. He is the lead contributor to Curated SQL, president of the Triangle Area SQL Server Users Group, and author of the books PolyBase Revealed (Apress, 2020) and Finding Ghosts in Your Data: Anomaly Detection Techniques with Examples in Python (Apress, 2022). A resident of Durham, North Carolina, he can be found cycling the trails along the triangle whenever the weather's nice enough.
Want to Submit Some Feedback?
Did we miss something or not quite get it right? Want to be a guest or suggest a guest/topic for the podcast?