WHY and What's Next?
Compañeros! In May, SQL Data Partners was acquired by Marathon Consulting.  There were many moving parts to get this done and we are excited to finally bring this news to the podcast.  In this episode we introduce the principles of Marathon Consulting, and we discuss the future of the podcast.  Make sure your speakers are adjusted properly when you listen to this episode.  If you have any questions or comments, please let us know via LinkedIn—we always look forward to hearing from you.
Our Guests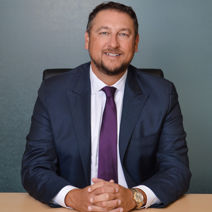 Tony Cortinas
Tony Cortinas is President and one of the founding partners of Marathon Consulting. He is responsible for the day-to-day leadership of the company, as well as driving strategic growth for the organization. Before assuming the role as President, he served as Vice-President since 2006. During this time, he oversaw marketing and finance for the company, as well as led the Digital Marketing department, growing the team by over 500% and spearheading the addition of search engine optimization (SEO) and paid advertising service offerings.
Cortinas began his IT career in networking where he became a Microsoft Certified Systems Engineer (MCSE). He then moved to web and application development for clients in sectors including automotive, retail, banking, education, healthcare, government, marketing, and real estate.
A native of Fairfax, Virginia, Cortinas is a graduate of the College of William & Mary with a degree in business administration (concentration in IT).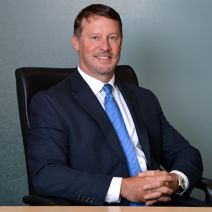 Ben Ricks
Ben Ricks is Vice President of Marathon Consulting and oversees our technical teams. He is a leading expert in web-based and client/server applications and relies on a broad range of development tools and leading database management systems like Microsoft SQL Server and Oracle.
Ricks began in the IT industry at PriceWaterhouseCoopers and then spent time at Keane, Inc. Throughout his career, he's worked with clients in industries including education, energy, advertising, tourism, healthcare, communications, and manufacturing. Ricks also holds a Project Management Professional (PMP) certification.
A native of Franklin, Virginia, Ricks is a graduate of Virginia Tech.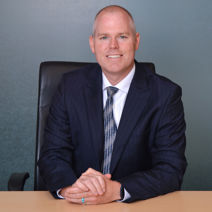 Tom Marsden
Tom Marsden is a Vice President at Marathon Consulting. He started with Marathon as a senior information technology consultant in 2010 and was promoted to the executive leadership team in 2015. Tom oversees much of the company's new client strategies. He's also intimately involved in application development projects. Additionally, Tom spearheads internal leadership programs like employee coaching and mentorship.
Tom is first and foremost a developer who has built and designed software solutions since 1996. A native of Toronto, Canada, he sharpened his tools on the West Coast at Google and Amazon before he settled in Virginia.
Tom has developed in different languages and in different domains. His recent development experience has centered on Microsoft Stack using ASP.Net MVC, C#, and WPF. Tom has an Microsoft Certified Professional (MCP) designation in ASP.Net development.
Tom graduated from the University of Waterloo with a degree in software engineering. He also has a master's in information technology from Virginia Tech.
He's a modern Socrates. He knows the answer, he's just pretending [to be a knuckle-dragging Neanderthal] to stir up the answer.
Meet the Hosts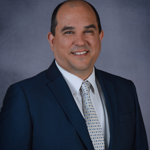 Carlos Chacon
With more than 10 years of working with SQL Server, Carlos helps businesses ensure their SQL Server environments meet their users' expectations. He can provide insights on performance, migrations, and disaster recovery. He is also active in the SQL Server community and regularly speaks at user group meetings and conferences. He helps support the free database monitoring tool found at databasehealth.com and provides training through SQL Trail events.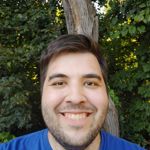 Eugene Meidinger
Eugene works as an independent BI consultant and Pluralsight author, specializing in Power BI and the Azure Data Platform. He has been working with data for over 8 years and speaks regularly at user groups and conferences. He also helps run the GroupBy online conference.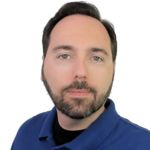 Kevin Feasel
Kevin is a Microsoft Data Platform MVP and proprietor of Catallaxy Services, LLC, where he specializes in T-SQL development, machine learning, and pulling rabbits out of hats on demand. He is the lead contributor to Curated SQL, president of the Triangle Area SQL Server Users Group, and author of the books PolyBase Revealed (Apress, 2020) and Finding Ghosts in Your Data: Anomaly Detection Techniques with Examples in Python (Apress, 2022). A resident of Durham, North Carolina, he can be found cycling the trails along the triangle whenever the weather's nice enough.
Want to Submit Some Feedback?
Did we miss something or not quite get it right? Want to be a guest or suggest a guest/topic for the podcast?