You want to work with Analytics?
What's in a name? That which we call a rose, by Any Other Name would smell as sweet.  We could say the same for analytics — there are plenty of similar or related words we use to describe the role or process of working with data.  In this episode, we talk with Nicki Tinson about her journey into analytics, how others, like you, might break into the fields, and what has remained the same even when the names change.  I am joined by Kevin Feasel and Eugene Meidinger, so you know we keep the conversation lively.
Be sure to check out Nicki's Facebook if you are interested in making the transition into analytics.  Tell her Carlos sent you.
Episode Quotes
"Understanding that DBA side [is] really critical. For any of us that like the analytic side, that's the really exciting bit, but 90% of the other stuff is what takes your time, because you've got to get those foundations there."
"I think it really is about trying to get very proficient in one thing before you start adding lots of other pieces of tech to it. There's things you do in Excel which [is the same concept as] writing SQL code."
"Getting out and understanding your business and how it works is so crucial, in my mind, to understanding business processes. If you focus on solving people's problems, you will naturally learn the tech as you go along."
"[One challenge is] helping analysts to think about, 'what could you do in your business to do things differently', rather than just waiting for people to give you work to do."
"I think the challenge will be [finding] people who have that skill set, who can come and walk with people who know their business, but don't understand this advanced analytic side, to help them see the potential [and] walk them through it."
Listen to Learn
00:40     Intro
02:09     Compañero Shout-Outs
02:47     Conference
03:45     Intro to the guest and topic
08:34     Is there really a big chasm between working with data and analytics?
11:46     Separation of roles between data engineering and data science
16:32     Excel is a great starting point into analytics
19:08     Transitioning into regular analytics instead of advanced analytics
22:20     Non-technical people may have an edge
24:10     Do you need a stats background to get started in analytics?
27:02     Nicki's work – project-based versus free-flowing
29:48     Different kinds of businesses need different kinds of output
32:35     The point you can take the initiative in your career to look for new challenges
35:52     Training for the next level
38:23     Resources for getting started in analytics
42:30     Kenneth Fisher's crossword puzzle
44:15     SQL Family Questions
50:15     Closing Thoughts
51:46     Bonus conversation: The difference between artificial intelligence, machine learning and data science
Our Guest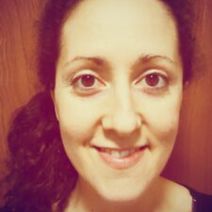 Nicki Tinson
Nicki Tinson is a Business Intelligence Manager, with a passion for using data to make a difference to any business or organization. She uses SQL Server extensively, developing and querying data warehouses, as well as using a variety of visualization tools, all with the intention of bringing insight to the business and driving action from it. She was delighted to pass the 70-461 exam last year, whilst on maternity leave.
Her background in Education was the starting place to help others reach their fullest potential. Now she has set up Empowered Analysts to help coach and guide analysts through the course of their career, from entry level all the way into management.
She lives in the UK, with her husband and two very energetic young children. She has recently taken up gymnastics and can't wait for the time when the whole family can start mountain biking together.
Meet the Hosts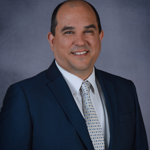 Carlos Chacon
With more than 10 years of working with SQL Server, Carlos helps businesses ensure their SQL Server environments meet their users' expectations. He can provide insights on performance, migrations, and disaster recovery. He is also active in the SQL Server community and regularly speaks at user group meetings and conferences. He helps support the free database monitoring tool found at databasehealth.com and provides training through SQL Trail events.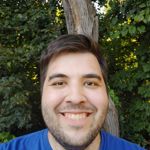 Eugene Meidinger
Eugene works as an independent BI consultant and Pluralsight author, specializing in Power BI and the Azure Data Platform. He has been working with data for over 8 years and speaks regularly at user groups and conferences. He also helps run the GroupBy online conference.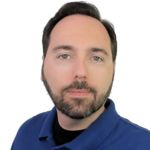 Kevin Feasel
Kevin is a Microsoft Data Platform MVP and proprietor of Catallaxy Services, LLC, where he specializes in T-SQL development, machine learning, and pulling rabbits out of hats on demand. He is the lead contributor to Curated SQL, president of the Triangle Area SQL Server Users Group, and author of the books PolyBase Revealed (Apress, 2020) and Finding Ghosts in Your Data: Anomaly Detection Techniques with Examples in Python (Apress, 2022). A resident of Durham, North Carolina, he can be found cycling the trails along the triangle whenever the weather's nice enough.
Want to Submit Some Feedback?
Did we miss something or not quite get it right? Want to be a guest or suggest a guest/topic for the podcast?