Marathon Consulting Announces Updates to Leadership Team
August 30, 2022
Marathon Consulting, LLC, a Virginia-based Information Technology Consulting and Digital Marketing firm, today announced organizational changes and additions to their leadership team. These changes include new roles for the company and several promotions from within.
Updates to Marathon Consulting's leadership team include:
Tony Cortinas, President
Tony is a co-founder of Marathon Consulting and served as vice president since 2006. During this time, he oversaw marketing and finance for the company and led the Digital Marketing department, growing the team by over 500% and spearheading the addition of Search Engine Optimization (SEO) and paid advertising service offerings. In his new role, Tony will assume day-to-day leadership of the company and, together with the leadership team, develop and drive Marathon's future growth and success.
Tony holds a BBA in Information Technology from the College of William and Mary and is a certified Project Management Professional (PMP).  He started his technical career in the networking field before moving into application and web development, joining Metro Information Services in 2000. In 2006, along with the 3 other founders, he started Marathon Consulting to fulfill a need for quality IT services in the region.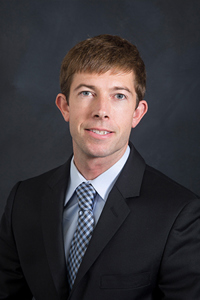 Bryan Hickman, Director of Service Delivery – We are excited to have Bryan step into this new director role at Marathon. Service delivery has always been a fundamental internal practice to monitor and maintain the quality of our Managed Project Methodology (MPM). Bryan joined Marathon in 2015 and brings over 19 years' experience as an accomplished enterprise IT project manager and business analyst to his new position. Moving forward, he will be focused on enhancing our formal service delivery processes. 
Bryan holds an MBA from American University's Kogod School of Business and a BBA in computer information systems from James Madison University. He is a certified SAFe Practitioner and Scrum Master.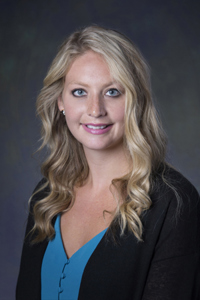 Rachel Brannaman, Director of Digital Strategy – In this new director position, Rachel will provide leadership within the digital strategy branch of digital marketing with a focus on expanding the company's capabilities in digital strategy and the delivery of metrics-based solutions, strategic counsel, and thought leadership to clients. Rachel joined Marathon in 2018 and most recently held the position of senior digital marketing strategist, playing a pivotal role in shaping our digital strategy team and service offering. 
Rachel holds a BA in communication studies from the University of North Carolina and has over 8 years of experience executing successful digital strategies. She holds certifications in Google Ads, Microsoft Advertising Native & Display, and Yahoo Native Advertising.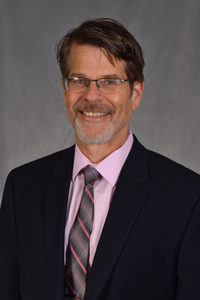 Chuck Bryan, Director of Professional Development – Chuck joined Marathon in 2011 and during his tenure has successfully held a variety of senior roles including application architect, application developer, and technical business analyst. He has also served as our professional development coordinator. This new director position is a maturation of that role which he has filled successfully for many years. Moving forward, Chuck will be focused on expanding the guidance and management of our internal training programs and professional growth opportunities for our teams.
Chuck holds a BA in music education from the University of South Carolina. He also served in the United States Air Force as a tactical aircraft maintenance specialist at Kadena air base in Okinawa, Japan. Chuck is a Microsoft Certified Professional and Solution Developer and has over 25 years of experience in the IT industry. 
Quotes
Tony Cortinas, President of Marathon, said, "In starting this new chapter for Marathon Consulting, I am optimistic and excited to move forward in growing our future as an industry leader in IT services. I'm proud that we've already begun this evolution through the expansion of our internal leadership team. Building upon the principles we founded the company on, these organizational changes will allow Marathon to provide a stronger support system for our consultants and a higher level of service to our clients." 
Virginia Beach Office (HQ)
4525 Columbus St, Suite 200
Virginia Beach, VA 23462