Marathon Consulting Employees to Run Marathon in Celebration of New Office Grand Opening
Virginia Beach-based IT consulting firm will have employees collectively run 26.2 miles, raise money for The King's Daughters as company opens 9,000 sf Town Center location
October 14, 2015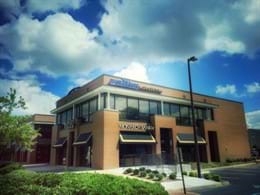 A ribbon and oversized scissors to celebrate a grand opening? Been there, done that. How about a group of Marathon Consulting employees collectively running a marathon to celebrate their new office and the fact that all the miles add up to 26.2 (distance of a marathon)?
On Monday, October 26 at 5 p.m., all eyes will be on the parking lot outside the Marathon Consulting office in Town Center (across Columbus Street from the new Clark Nexsen building). That's where the employees of the IT consulting and digital marketing firm will complete the run and kick off an open house at the 9,000 sf office.
Virginia Beach Mayor Will Sessoms will await the runners at the finish line and congratulate the entire Marathon team on the office expansion. Marathon will also announce a donation to The King's Daughters as each runner is raising money for his/her portion of the 26.2 miles. The donation will help the King's Daughters to purchase a transport unit (ambulance) that will serve as a rolling pediatric/neonatal intensive care unit.
In July, Marathon announced plans to add 34 full-time positions to the existing 59 employees at its Virginia Beach headquarters. Marathon will also invest more than $200,000 in business property with the expansion.
Marathon was named to the 34th annual Inc. 500/5000 list in August 2015. Inc. magazine's list is an annual compilation of the most entrepreneurial and fastest growing, privately held companies in the United States, the 6th consecutive year that Marathon has made the list.
Virginia Beach Office (HQ)
4525 Columbus St, Suite 200
Virginia Beach, VA 23462