Marathon Consulting Expands Into Richmond, VA Market
Current team of 80 employees includes a growing team of 5 in Richmond
August 08, 2017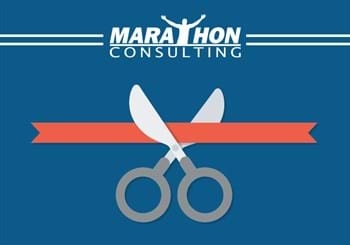 Marathon Consulting, a leader in information technology consulting in the mid-Atlantic and one of the fastest growing privately held companies in the U.S. for 8 consecutive years, is happy to announce the opening of its new Richmond branch office. Over the past decade, Marathon has become known as the premier provider of application development, database development, digital marketing, and IT advisory services to our more than 275 clients. 
Marathon has always been a consultant-focused company that seeks out the very best talent that the industry has to offer. All while respecting the importance of a balanced life, continued professional growth, and the dignity of all of our employees. This philosophy has helped Marathon forge strong partnerships with our many clients, and is based in large part on the quality of our consultants and the level of service that they provide. A testament to this is that over 90% of our business is repeat or referral business.
Quotes
"Marathon is extremely excited to expand our blueprint of success into the Richmond metropolitan area. We are confident that our commitment to providing next-level quality to our clients while nurturing partnerships that are meant to last well into the future will allow us to distinguish ourselves in the same way we have done in Hampton Roads," said Harris Pezzella, President of Marathon Consulting. He continued, "We are also very excited to build up our team there and provide our consultants with the opportunity to flourish personally and professionally the way other Marathon employees have for our entire 11 year history."
As we take our successful model to the Central Virginia region, we are currently looking the following individuals to add our growing team:
Application Developers with web based (MVC) or desktop based (MVVM) experience with the .NET framework.
Database/Business Intelligence (BI) Developers with strong SQL/Reporting skills, as well as data warehousing, business intelligence, and data visualization skills.
Business Analysts who are experienced at gathering and documenting business requirements. 
Project Managers with experience in both Waterfall and Agile methodologies.
Visit the Career Opportunities page for more information.
Marathon Consulting provides a very competitive compensation and benefits package. Our approach is to build around a salaried staff of quality IT professionals, not contractual hires, who will help build upon our successful culture in Richmond. Marathon was voted the Top Small Company to work for in Hampton Roads for 3 consecutive years, and the No. 1 Small Employer in the state of Virginia in 2016.
Virginia Beach Office (HQ)
4525 Columbus St, Suite 200
Virginia Beach, VA 23462