Marathon Consulting Honored as One of the Best Places to Work in Hampton Roads
August 01, 2012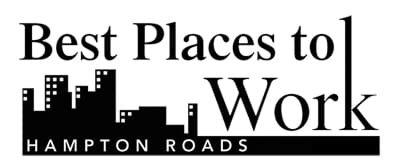 Marathon Consulting, LLC announced that the firm was recently honored as one of the "Best Places to Work" in Hampton Roads. The honor, awarded by Inside Business magazine, is based upon a description of the work environment, benefits, employment statistics, and other characteristics that contribute to an attractive employment situation. Employee participation in an online, anonymous survey is used to validate results. Employee participation must achieve certain defined levels for the employer to become eligible. Marathon was recognized in the Small Business category.
Quotes
"All 4 of the owners spent significant time as IT consultants," said Al Moore, President of Marathon. "Therefore, we understand the everyday challenges that our team faces. We view our employees as the key component in Marathon's success. Since our launch in 2006, we've consistently hired the best individuals we could find and made sure we take the steps necessary to meet their needs."
"Marathon has worked hard to create an environment where our staff can thrive. In an industry where turnover rates average 25% nationally, our average rate of 6% is noteworthy. It is also testament to our dedication to the well-being of the staff. These efforts enable us to deliver world-class results to our clients," he said.
Virginia Beach Office (HQ)
4525 Columbus St, Suite 200
Virginia Beach, VA 23462