Marathon Consulting Receives Awards in 2021 Hunger Heroes Competition to Support the Foodbank
August 11, 2021
Marathon Consulting, LLC, a Virginia-based provider of Information Technology (IT) and digital marketing solutions, has wrapped up its fourth year participating in the Hunger Heroes competition for the Foodbank of Southeastern Virginia and the Eastern Shore. The summer months are a time of great need at the Foodbank, and each year Marathon and other local organizations join together in the Hunger Heroes Justice League to raise much needed funds and donations. This year's campaign raised over $44,000 which is able to provide 110,197 meals and the Marathon team is proud to have helped raise $10,484 toward that total!  We also collected 178 pounds of food which when added to our fundraising contribution will provide 26,360 nutritious meals to our neighbors facing food insecurity. This truly shows the impact of each dollar and pound donated.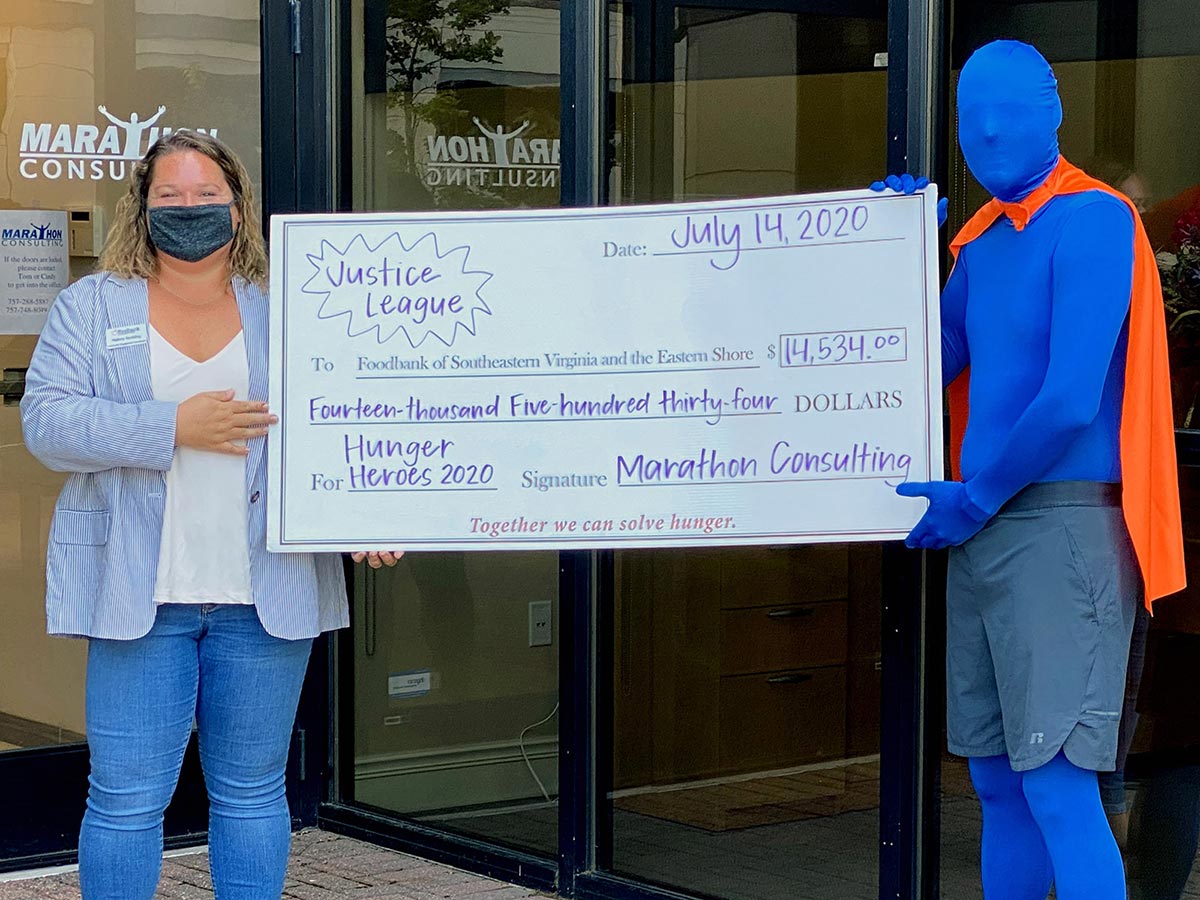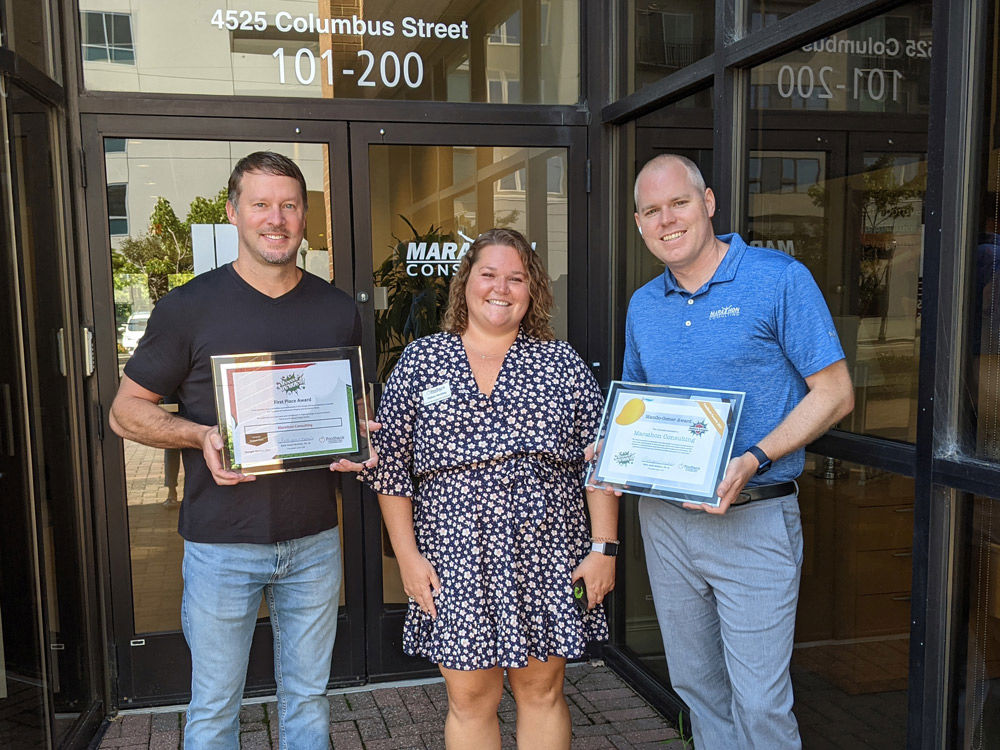 During the course of the Hunger Heroes campaign, our team participated in multiple fundraising events including a virtual game night, family golf night fundraiser, a silent auction, as well as putting in some volunteer hours at the Foodbank. At the conclusion of the Hunger Heroes competition this year, the Foodbank announced awards for participating teams, and Marathon was recognized as the 1st place team in the medium business category for fundraising. Marathon was also awarded the ManGo-Getter Award which recognizes an organization that helps people find purpose through service to others while sending ripples of change through communities. We are humbled and honored to be recognized by the Foodbank for our efforts to end hunger in the community. 

Marathon would like to extend our most heartfelt thanks to all employees, friends, families, and clients that helped out during our 2021 fundraiser for the Foodbank of South Eastern Virginia and the Eastern Shore during this time. We are all Hunger Heroes!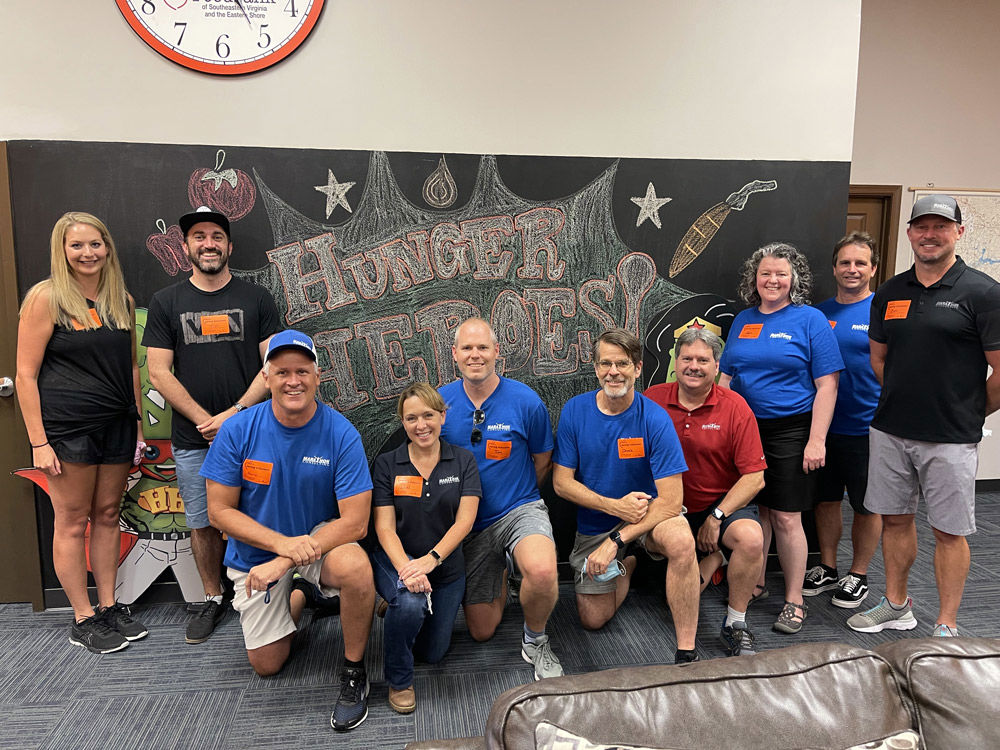 Quotes
"Once again, Marathon Consulting has demonstrated what it means to be a Hunger Hero — raising over $10,000 throughout the competition," said Dr. Ruth Jones Nichols, President & CEO of the Foodbank of Southeastern Virginia and the Eastern Shore. "We are so grateful for Marathon Consulting's longstanding support of our mission to end hunger and food insecurity in our community, especially at this critical moment in time as we continue to respond to the impacts of the COVID-19 pandemic."
About the Foodbank of Southeastern Virginia and the Eastern Shore
For 40 years, the Foodbank of Southeastern Virginia and the Eastern Shore has provided over 300 million meals to those in our community who face hunger. Through our programs, facilities, and large network of community partners, we "eliminate hunger" on a daily basis for many. However, we understand that our current work addresses hunger for individuals in the short term. It does not address the root causes which force individuals to return to a food pantry again and again. This understanding has led to the creation of a 3-year strategic plan aimed to move Hampton Roads closer to achieving the mission of eliminating hunger for those we serve—not only for the day, or for the week, but for a lifetime. For up-to-date information on the Foodbank, visit www.foodbankonline.org, Facebook, or Twitter.
Virginia Beach Office (HQ)
4525 Columbus St, Suite 200
Virginia Beach, VA 23462