Marathon's Thomas Marsden Named to the 2020 Top 40 Under 40 in Hampton Roads
Virginia Beach
October 14, 2020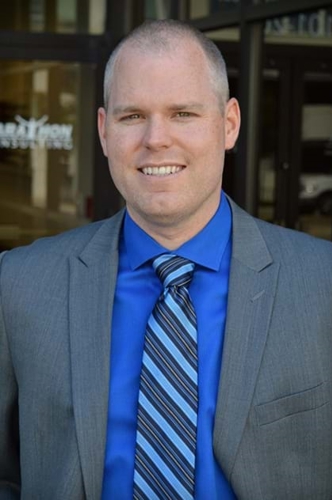 Marathon Consulting, LLC, a Virginia based Information Technology Consulting and Digital Marketing firm, announced that Tom Marsden, a Vice President, was named one of Inside Business' 2020 Top 40 Under 40 in Hampton Roads. Tom, who just celebrated his 10-year anniversary with Marathon, has been a member of the executive leadership team since 2015. He is involved in business development, recruiting, internal technical direction, and internal leadership. Tom is also still actively contributing as an Application Architect on select current development projects.
Marsden, a native of Toronto, Canada, has a Software Engineering Degree from the University of Waterloo and a Masters in Information Science from Virginia Tech. Marsden, his wife and three kids have embraced the local area, and currently live in Virginia Beach.  As part of his drive to give back, Tom serves on local non-profit boards including vice-chair of regional engagement of tHRive, a local young professional organization, the board of trustees of LEAD Hampton Roads, and the board of the Hampton Roads Innovation Collaborative.
Read the Pilot Online article.
Quotes
Harris Pezzella, president of Marathon Consulting, said "Tom has a proven track record of success and quality wherever he has gone and whatever he has done. Anyone who has had the privilege of working with Tom has been motivated by his energy, his intellect, his dedication and his leadership." He continued, "The day that Tom joined Marathon ten years ago, he instantly made a great company better, and he has never wavered from that path. This is a true honor for Tom, and only validates what we already know - that Tom ranks in the Top 40 at any age. Congratulations Tom!"
About the Top 40 Under 40
Each year,?Inside Business recognizes outstanding young people succeeding in diverse professions throughout Hampton Roads in its Top 40 Under 40 list. The Top 40 are determined based on the nominee's leadership, innovation, achievement, and strategy for success. Special attention is also paid to the individual's community service involvement. Entrants are judged by a panel of local business leaders.
Virginia Beach Office (HQ)
4525 Columbus St, Suite 200
Virginia Beach, VA 23462