Marathon Consulting Achieves Microsoft Gold Partnership
September 30, 2015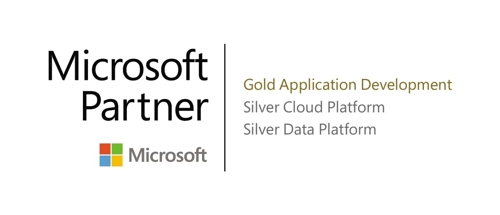 Marathon Consulting, LLC, a leading provider of custom application development solutions based in Hampton Roads, announced today that it has attained a Microsoft Gold Application Development competency. This achievement places Marathon within the top 1% of Microsoft's partner ecosystem, demonstrating a "best-in-class" ability to deliver solutions in today's dynamic business environment.
To earn a Microsoft Gold Competency, Marathon had to submit customer references demonstrating successful projects, implement a yearly customer satisfaction study, pass a sales assessment, and employ at least 4 consultants who have successfully completed 3 exams to earn a Microsoft Solution Developer (MCSD) certification. The following 5 individuals from Marathon earned their MCSD: John Hadzima, Chuck Bryan, Jerry Davis, Stephanie Jones, and Eric Wilkinson.
Quotes
Chuck Bryan, Professional Development Coordinator, said, "Achieving the Gold Partnership has been a goal for several years. The Gold Application Development competency gives Marathon Consultants access to the whole library of Microsoft development tools and platforms. This allows us to meet the needs of our clients' evolving needs with the latest and best from Microsoft."
Virginia Beach Office (HQ)
4525 Columbus St, Suite 200
Virginia Beach, VA 23462